New Year, Old PTSD Problem
When I was struggling with PTSD one of the things that I always hated about birthdays and new years were how they brought me face to face more than usual with the passage of time. More than that: They forced me to acknowledge the fact that I was losing days and months and weeks and years of my life to symptoms I could no more control than I could understand.
What I'm trying to say is, new years celebrations always made me feel more sad and anxious than usual.
Another Year Gone... What Now?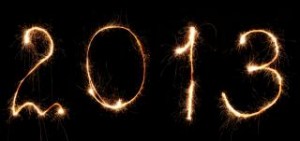 While increased stress is normal around the holidays you might find that it lingers into the new year as you, too, mull over how lousy the last year was and imagine how equally lousy this year is setting up to be. Or, today you can start changing all of that.
Take care of yourself. Self-care is incredibly important year-round but even more so during intensely emotional periods. Now is a great time to increase your commitment to go to the gym, practice breathwork, develop a meditation schedule and eat well. (Check out this article about foods that reduce stress.)
Embrace how you feel. I've written before about ways to reduce your emotional overwhelm and how to release unwanted PTSD emotions. This is a great week to spend some time getting hip to these processes. The more you take control over your experience the more you can change your experience.
Set goals. Stress, regret, sadness and loss are just a few emotions that can make you feel inert and apathetic. When you give in and sink down to this low link on the energy chain you allow yourself to give up, which means now you'll feel this way longer. Setting goals for action-taking - and, of course, following through - gets you out of the quicksand and into motion. Set small goals that feel reasonable and achievable; build on each success in a continuous flow.
Make commitments, not resolutions. This is the time of year that it's easy to set yourself up for failure. Resolutions are often big and overwhelming ideas that, a week or two into considering them, it's easy to stray from because they're just too enormous to uphold. This year, make commitments instead. Choosing manageable promises to yourself that you feel you can uphold helps give you a focus that is more easy to maintain. This small shift in perspective can lead to a big shift in feeling, action and results.
Finally, remember that looking back and looking ahead are nothing compared to looking at where you are. Behind you are things you cannot change. Ahead of you are things you cannot predict. All you can do is respond to what is happening now, and create what you want this moment to be. It's a new year.... commit to making each moment the best it can be -- and then moving on to the next.
Michele is the author of Your Life After Trauma: Powerful Practices to Reclaim Your Identity. Connect with her on Google+, LinkedIn, Facebook, Twitter and her website, HealMyPTSD.com.
APA Reference
Rosenthal, M. (2013, January 2). New Year, Old PTSD Problem, HealthyPlace. Retrieved on 2022, June 30 from https://www.healthyplace.com/blogs/traumaptsdblog/2013/01/new-year-old-ptsd-problem
Author: Michele Rosenthal