Using Creative Outlets to Cope With a Stressful World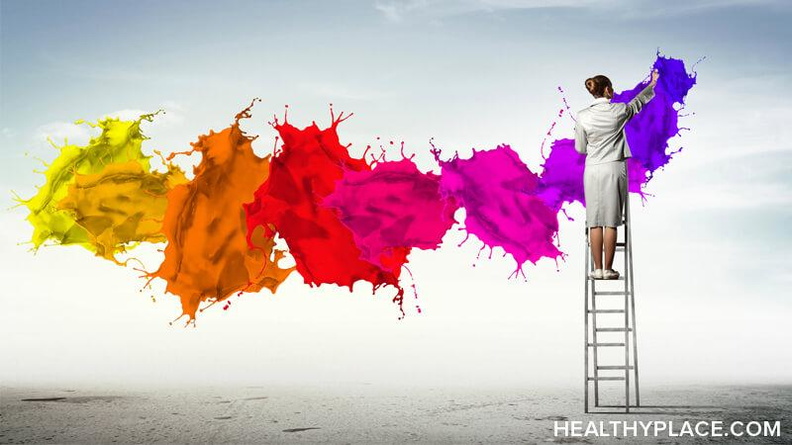 At work, many of us don't consider using a creative outlet to cope with stress, but we often stress out about our actions and whether we are adhering to guidelines. Sometimes the stress follows us home and causes us to feel restricted about what we can or should do. But part of leisure time can include being creative—having hobbies that help us find ourselves, know ourselves, express ourselves, and set ourselves apart from the rest of the world. Read this article to learn about how to find and use creative outlets to cope with stress at work.
Creative Outlets for Coping with Stress
Coloring and hula hooping are popular and healthy outlets for us to cope with stress. Coloring allows us to use creativity by bringing a design to life the way we envision it. Hula hooping allows us to detach our minds from stress at work so that we can think about whatever we want without judgment.
While youthful activities are wonderful outlets, listening to music has always been a popular way for people of all ages to de-stress, too. Although the act of simply listening to music is not creative, music inspires creative thinking by allowing the listener to concentrate on what he or she is doing.
Unfortunately, even in laid-back work places, the type of job might make it impossible to utilize the aforementioned outlets. For instance, if you are a cashier, you cannot hula hoop while working the cash register. If you are a receptionist, you cannot listen to music while talking to clients.
Luckily, there are still ways that you can use creative outlets at work. Here are some of the things that help me.
Creative Outlets I Use to Cope With Stress
I keep some of my coloring supplies at work
At a previous job, I met a co-worker who kept her art supplies in the break room. While I did enjoy coloring on my free time, the idea of leaving all of my supplies at work seemed a bit odd to me. When would I have time to color? Wouldn't having the supplies be distracting?
After finally getting fed up with stress and depression at work, I decided to just bring my coloring books and colored pencils. I found that by keeping my tools at work, I was more motivated to go there and have something good to think about before and after my shift.
I keep a list of positive affirmations with me
Since I spend the majority of my free time on the computer, I look up positive quotes and write them down in a notebook or on a notepad. I recently bought a notepad with designs to color. Having positive words as well as pretty designs to look at makes me feel a little more positive. While having a list of affirmations does not guarantee that I won't feel depressed or stressed at all, it can reduce these feelings throughout the day.
I think about an encouraging text from a friend
Even though I do not have my phone with me all of the time, I always remember positive texts from friends. Their words keep me going throughout the day. They help me hold onto hope. When I think about a text that helps me, I also get inspired to write a kind text to someone else after my shift.
Because these outlets help steer my mind away from negativity, they help me solve problems at work and in my personal life. These creative outlets help me cope with stress. I am more inspired to write and find excitement in the unknown. I hope you find your own outlets to de-stress.
Share any creative outlets that you use during stressful times in the comments.
APA Reference
Lueck, M. (2017, September 3). Using Creative Outlets to Cope With a Stressful World, HealthyPlace. Retrieved on 2023, December 1 from https://www.healthyplace.com/blogs/toughtimes/2017/09/using-creative-outlets-in-a-stressful-world
Author: Martha Lueck