Holiday Survival Guide for Mental Health Stigma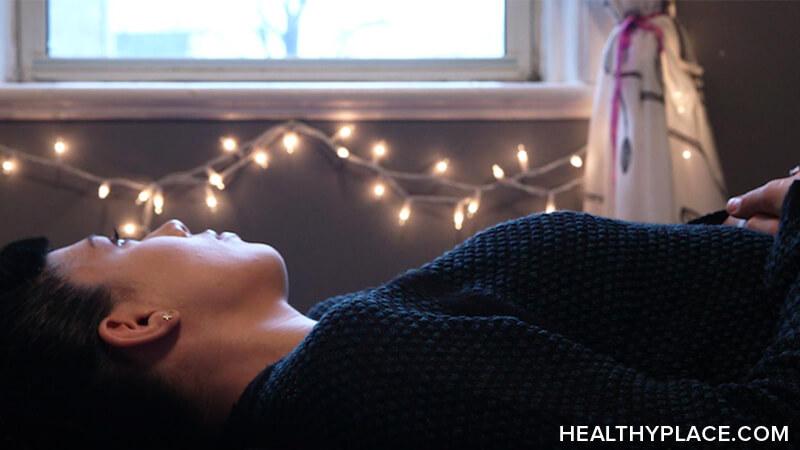 We need a mental health stigma holiday survival guide to make it through this time of year. Learn how to deal with mental health stigma during the holidays here.
The holidays are fast approaching and if you have a mental illness, you might be worried about how you're going to survive mental health stigma during this time. It can crop up just about anyway, such as family gatherings or other festivities. I've written about the holidays and mental health stigma before, but I wanted to revisit this idea and offer a mental health stigma holiday survival guide.
Why We Need a Holiday Mental Health Survival Guide
The biggest challenge I face when it comes to holidays is the obligatory cheer. I struggle with this at any time of the year, but it seems to be in especially high demand during the holiday season. If you're not all smiles and festivity, you're seen as a Grinch who needs to lighten up.
That's often much easier said than done when dealing with mental illness. Even when the mental illness symptoms aren't manifesting as sadness, they can still be overwhelming and tumultuous. It can even be a matter of dealing with a number of triggers. When struggling to get through a moment, it can be tough to muster the ability to do much else.
Mental health stigma fosters ideas such as environmental and situational circumstances being indicative of whether mental health struggles exist or are valid. ("Suicidal Thoughs Can Happen When Life is Good") When you don't fit that narrative, the blame and ridicule may surface. Self-stigma can also show up, bringing along feelings of guilt for not being able to be joyous and feelings of worry about ruining the occasion.
People seem to forget mental illness doesn't disappear just because it's the holiday season.
My Mental Health Stigma Holiday Survival Guide
With these things in mind, those of us who struggle with mental health issues need to consider how we're going to approach the holiday season. This is my 3-tip survival guide for the holidays and mental health stigma.
Prepare yourself. If you're going to be in situations with people who seem to carry stigma in their back pockets, it's probably best to prepare yourself. This could mean setting plans with supportive family or friends who can have your back and help you in tough spots or preparing yourself mentally for the comments that may come. Having a game plan doesn't hurt.
Set boundaries. Setting boundaries for yourself and others is important. In this case, setting boundaries could look like setting the expectation that talking about mental health is off-limits or that you're only going to stay to celebrate for a certain amount of time. If you're hosting a party, it could mean setting a time for everyone else to go home.
Skip the festivities entirely. This one probably comes across as ultra-Grinch mode, but depending on the situation or your family dynamic, it may be better to just forego the gatherings altogether. Surviving sometimes means putting yourself first and not playing into opportunities where mental health stigma could arise.
Don't Be Afraid of Mental Health Stigma During the Holidays
Surviving the holidays when there's mental health stigma can be daunting, which is why I wanted to put together this holiday survival guide. Check out this video for a bonus tip to consider when you're dreading the mental health stigma you might face during the holidays.
APA Reference
Barton, L. (2019, November 18). Holiday Survival Guide for Mental Health Stigma, HealthyPlace. Retrieved on 2023, September 24 from https://www.healthyplace.com/blogs/survivingmentalhealthstigma/2019/11/holiday-survival-guide-for-mental-health-stigma
Author: Laura A. Barton