Set Boundaries to Avoid Isolation, Enhance Mental Health
Here's what's happening on the HealthyPlace site this week:
---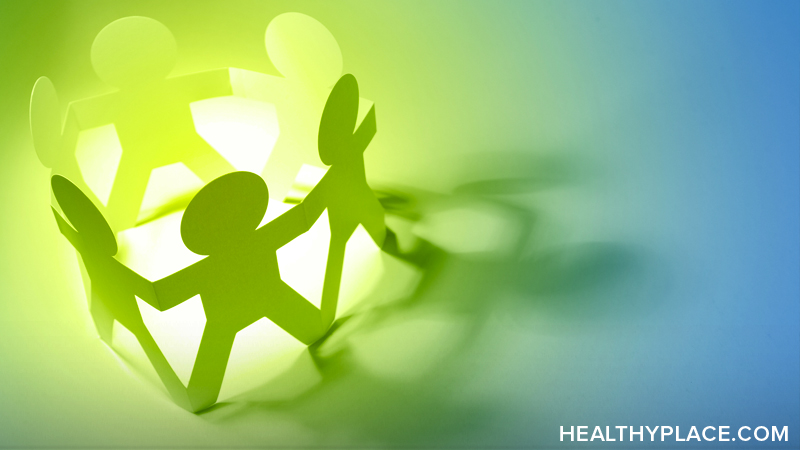 Set Boundaries to Avoid Isolation, Enhance Mental Health
Being around people can be overwhelming when you live with a mental health challenge. The anxiety, exhaustion, and fear of stigma can understandably cause a desire to isolate. While isolation may be easier, it isn't mentally healthy. We all need support, camaraderie, laughter, and other benefits of human connection.
Thankfully, interaction isn't an all-or-nothing endeavor. By setting healthy boundaries, you can benefit from the presence of others—sometimes. Establishing boundaries allows you to limit your interactions, choose what you do and don't want to do, and reduce stress.
Try these suggestions for setting boundaries:
Reflect to connect. Connecting with yourself helps you know what boundaries you want to set and where you want to set them.
Give yourself permission. Other people give themselves permission to invade your space. You are allowed to keep them out of your space.
Practice saying "no." On notecards, write requests and invitations you often receive. Go through them like flashcards, politely and simply declining these requests. The more you can do this on your own, the easier it will be when the real situation arises.
Think of boundaries as a balance between total isolation and extreme socializing. Boundaries are simply a form of self-respect that everyone deserves, and establishing them is important for mental health.
Related Articles Dealing with Boundaries
Your Thoughts
Today's Question: What tips do you have for setting healthy boundaries so you can interact with others without being overwhelmed? HealthyPlace Facebook page and on the HealthyPlace Google+ page.
---
---
From the HealthyPlace Mental Health Blogs
On all our blogs, your comments and observations are welcomed.
Feel free to share your thoughts and comments at the bottom of any blog post. And visit the mental health blogs homepage for the latest posts.
------------------------------------------------------------------
From HealthyPlace YouTube Channel
How Bipolar Disorder Changed Me
What does it really mean to live with bipolar disorder? I don't know if there's a universal understanding of that as we're each different and bipolar disorder can affect each of us in different ways.
------------------------------------------------------------------
Most Popular HealthyPlace Articles Shared by Facebook Fans
Here are the top 3 mental health articles HealthyPlace Facebook fans are recommending you read:
If you're not already, I hope you'll join us/like us on Facebook too. There are a lot of wonderful, supportive people there.
------------------------------------------------------------------
Mental Health Quote
"It's hard to sleep when your heart is at war with your mind."
Read more mental health quotes.
------------------------------------------------------------------
That's it for now. If you know of anyone who can benefit from this newsletter or the HealthyPlace.com site, I hope you'll pass this onto them. You can also share the newsletter on any social network (like facebook, stumbleupon, or google+) you belong to by clicking the links below. For updates throughout the week, circle HealthyPlace on Google+, follow HealthyPlace on Twitter or become a fan of HealthyPlace on Facebook. Also, check out HealthyPlace on Pinterest and share your mental health pins on our Share Your Mental Health Experiences board.
APA Reference
Peterson, T. (2017, August 1). Set Boundaries to Avoid Isolation, Enhance Mental Health, HealthyPlace. Retrieved on 2023, December 11 from https://www.healthyplace.com/other-info/mental-health-newsletter/set-boundaries-to-avoid-isolation-enhance-mental-health
Last Updated: August 2, 2017