Are Current Mental Health Awareness Efforts Reducing Stigma?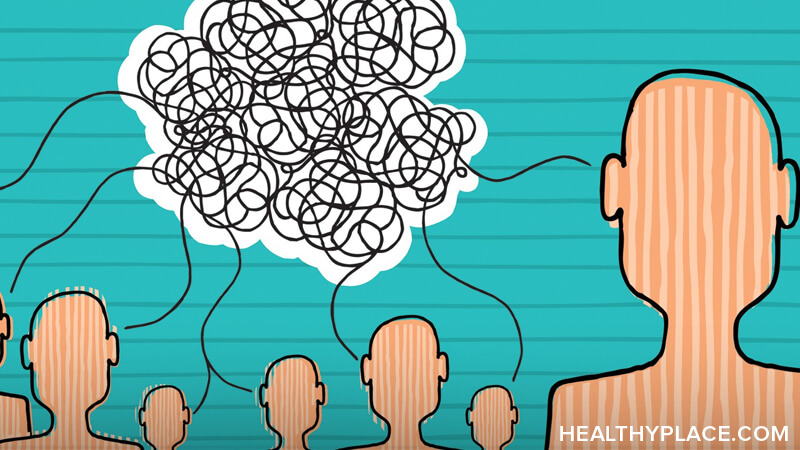 I've begun to wonder if current mental health awareness efforts are enough to fight stigma. The word "awareness" in relation to mental illness has a strange effect on me these days. On the one hand, I think awareness is great for helping people better understand the realities of mental illness and the people who live with it. On the other, I feel the word itself feels tired, overused, and almost ineffective as it seems to appear in many places, but somehow manages to lack the impact it could have. I'm not sure if mental health awareness efforts are enough.
Why Mental Health Awareness Efforts Fall Short
Not to discredit the positive effect mental health awareness efforts have on people with mental illness, but often times there is one common thread with the efforts: we're preaching to the choir. What I mean is we often share mental health stories and information about mental illness with people who are already engaged in the conversation. While that's useful and has its purpose since it encourages people to be open about mental illness and even to seek mental health treatment, I wonder if we're relying too much on those conversations with like-minded people to try to affect a larger change.
True, the more people we get talking the better since there is strength in numbers, but if we're just talking to each other and not engaging people outside our circles, it's less likely to affect the stigma of mental illness and those who have it on a larger scale. It's like we're talking about doing something without quite doing it.
How to Do More with Mental Health Awareness Efforts
I understand that we'll probably never have everyone on board and there will probably always be mental health stigma to some degree, but I believe there are things we can do to make a larger impact and engage more people with our mental health awareness efforts (What If Mental Illness Stigma Never Goes Away?).
My biggest suggestion is that we need to have conversations about mental health with more than just people in the mental health community. I love us, I really do, but talking in circles can only do so much for us. Definitely, keep sharing your stories of mental illness through mental health outlets, but we need to start taking our stories and what we know about mental illness to other, non-mental-health-related platforms.
And we need to do this beyond mental health awareness days, weeks, and months, too. Recently, here in Canada, we had Bell Let's Talk day, which had so many people talking mental health, including those that usually don't. If we could have that volume of people speaking about mental illness on a regular basis, I think it would help immensely in chipping away at that stigma because we would consistently reach more people.
I'm not suggesting that we all become hard-core advocates because I'm a firm believer that our stories are ours and we have no obligation to share them. Rather, I'm asking that we remember that mental illness is a part of every moment of every day, not just during specific awareness times and events or on specific platforms.