Sharing Your Mental Health Story If You're Afraid of Stigma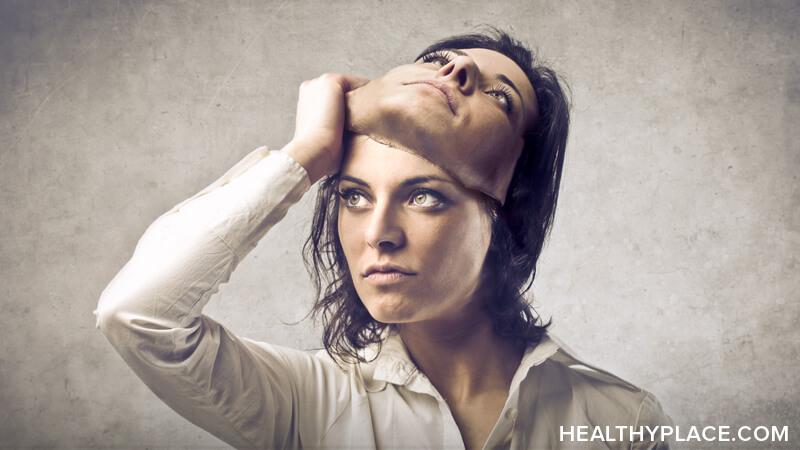 You may want to share your mental health story, but feel afraid even though many people have opened up about mental illness. We know that talking about mental health encourages others to do so as well. That sense of community and having a precedent of someone else talking about mental illness may have paved the way for you. However, seeing the negative reactions stories about mental illness have a habit of getting can be a deterrent. Mental health stigma can cause a lot of fear and anxiety. Here are some tips on how to get past that fear of stigma when you want to share your mental health story.
You Don't Need to Share Your Mental Health Story
Before I get into some tips, I just wanted to make something clear: you do not need to share your mental health story.
I encourage sharing about your mental health with doctors, therapists or loved ones in order to get the treatment you may need and because sharing your struggle with mental illness aids recovery. But what I mean is you don't need to share about your mental health story with a wider audience.
There are many of us who will talk about our mental illnesses and mental health in general with anyone who will listen, but that is not an obligation of having a mental illness. You don't owe anyone anything, not even your story. If you don't want to share, don't.
5 Ways to Share Your Mental Health Story If You Fear Stigma
These tips are based on my own journey and how I've seen others go about sharing their stories, too. These can be applied to telling just one person or many people.
Start by sharing about mental health in general terms. Online or in person, it could be sharing an article to do with mental illness or someone else's story that is similar to yours. Think of it as testing the waters to see how people will react; this not only helps you learn who you can trust, but gives you an idea of how you might be able to handle negative feedback to mental illness without having to defend yourself and your own story.
Share anonymously. Again, this is testing the waters. How will people react to your story specifically, and can you handle it? I started by writing about my struggles through personal blogs that I didn't attach my name to, and, based on the feedback I got, became more comfortable with attaching my identity to my words.
Include bits of your story when you talk about mental illness. Even a simple "I can relate to this" when talking about or sharing something about mental illness is a good first step. You can build up to giving more details as you go along.
Don't worry about making a Facebook post. So many people worry about making that confession-style Facebook post for their entire friend list to see, but, like with sharing your story, it's not a requirement.
Work at your own pace. This is the most important tip I have because we tend to compare our own progress to that of others. Don't. Working up to candidly sharing your mental health story is your own journey and you'll have to figure out what works for you. There's nothing wrong with that.
What if Sharing Your Mental Health Story Doesn't Go Well?
It's an unfortunate possibility that those you share with will react badly or be stuck in a stigmatized mindset and dealing with that can be difficult. While the kneejerk reaction might be to withdraw, isolation is not healthy. If you're not comfortable working through it with someone in your immediate circle, reach out to support groups or helplines where there are people who are sensitive to the struggles of mental illness and can help you challenge the stigma you're facing.
Sharing your mental health story about mental illness, which many see as their darkest secret, can be a terrifying experience, but that fear can be managed and even overcome. Using the above and adding your own steps is a great place to start confronting the fear and become more open about your mental illness.
What suggestions do you have for someone who wants to tell his or her mental health story?
APA Reference
Barton, L. (2017, November 21). Sharing Your Mental Health Story If You're Afraid of Stigma, HealthyPlace. Retrieved on 2023, September 29 from https://www.healthyplace.com/blogs/survivingmentalhealthstigma/2017/11/talking-about-mental-health-when-youre-afraid-of-stigma
Author: Laura A. Barton
As I would not repeat rape/stigma, I would not repeat any version. Nor ought you..
Leave a reply