How to Deal with Self-Stigma During the Holidays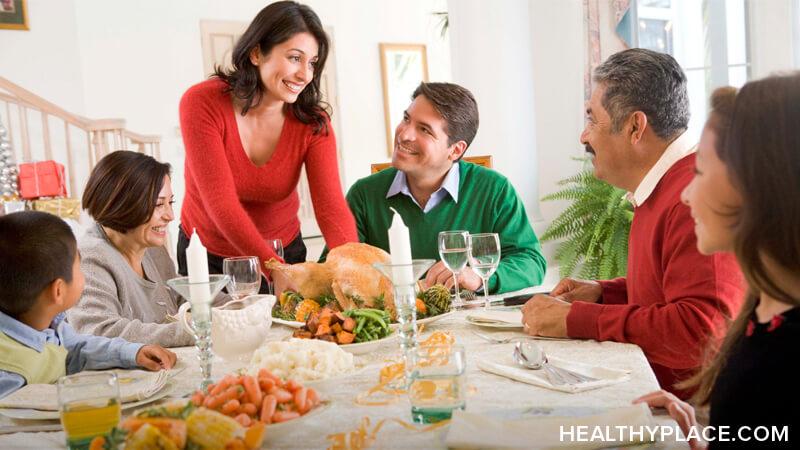 As exciting as the holiday season can be, it can also bring up self-stigma about mental health problems. Spending more time with friends and family can lead to a lot of comparisons that may cause shame about one's position in life. As someone who deals with mental health problems, I sometimes feel like a failure because I think I should be doing so much more, but mental illness has gotten in the way. Dealing with mental health self-stigma is always hard, and the holidays tend to be particularly difficult.
Avoid Self-Stigma During the Holidays
To stay mentally healthy during the holidays, it is important to address feelings of self-stigma as they come up for you. Identifying situations that cause you to feel overwhelming shame or embarrassment about your mental illness is one of the first steps in protecting yourself from the negative effects of self-stigma during the holidays.
This does not mean we must avoid all uncomfortable situations during the holidays. It simply means that we bring more awareness to why those situations make us uncomfortable and practice putting our mental health first when those circumstances arise.
Deflect Self-Stigma During the Holidays
Direct conversations away from yourself. During holiday gatherings, having to talk too much about one's current situation can quickly lead to feelings of inadequacy. Instead of completely withdrawing, it can help to redirect the conversation to the other person by asking more questions about his or her life.
Leave early if you need too. Holiday gatherings can quickly drain your energy, especially if you aren't used to spending a lot of time in social situations. While it is important to try not to isolate during the holidays, you certainly don't have to be the first person to arrive and the last person to leave. Try to arrange for a way to leave early if you begin to feel too overwhelmed or exhausted.
Find ways to reduce holiday stress. Even with potentially more time off work, the holidays can be far from restful. It is extremely important to slow down in the midst of the hustle and bustle. Finding simple ways to reduce holiday stress is essential to caring for your mental health. For example, one thing that can free up a lot of time is shopping online for gifts rather than dealing with the stress of shopping malls and department stores.
Make a list of things you are proud of. Spending more time with other people may trigger feelings of shame if we begin to compare our lives to those we deem more successful or put together. When shame feelings arise, it helps to reframe our thoughts by remembering the accomplishments and pieces of our lives that we are proud of. Forming a healthier perspective about ourselves is crucial to combating self-stigma during the holidays.
Remember what you are grateful for. Gratitude is a powerful tool for mental health and happiness. Like remembering what we are proud of, remembering what we are grateful for is a quick way to regain a more positive perspective on our lives. Feeling grateful leaves less room for feeling ashamed.
Learn More About Coping with Self-Stigma During the Holidays
Although battling back self-stigma during the holidays can be difficult, it is important to remember that you are not alone in the struggle. Watch the video below to learn more about coping with self-stigma during the holiday season.
APA Reference
Miles, R. (2017, November 28). How to Deal with Self-Stigma During the Holidays, HealthyPlace. Retrieved on 2023, November 30 from https://www.healthyplace.com/blogs/survivingmentalhealthstigma/2017/11/dealing-with-mental-health-self-stigma-during-the-holidays
Author: Rachel Miles