Coping with a Breakup Caused by Mental Health Stigma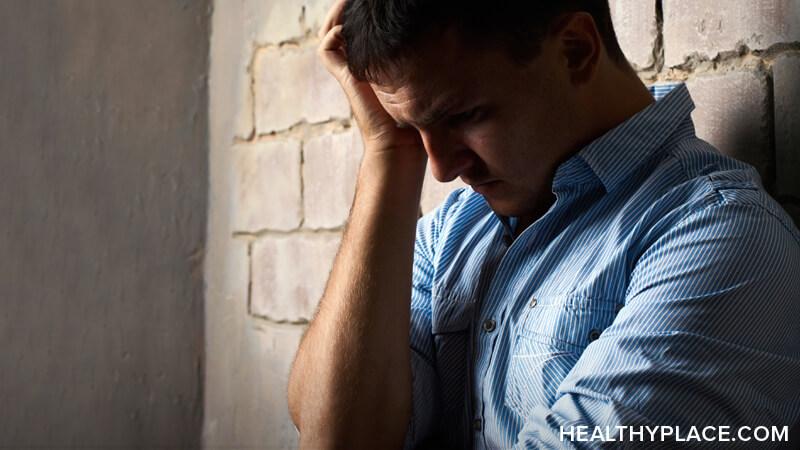 Coping with a breakup after telling someone you love, whether it be a friend, family member, or romantic partner, that you have a mental illness is never easy. The scariest time is right before I tell anyone about my mental illnesses. It is always thoughts like "What if they think less of me?", "What if they suddenly don't want to be around me anymore?", "They're going to see me as a burden." that make me anxious. You could probably name many other anxious thoughts and I could say I thought them, too. Ultimately, these fears of a breakup are based on mental health stigma, and coping with a breakup due to mental health stigma may be the most heartbreaking of all.
One thing I'm finding is that the more I speak about my mental illnesses, in particular, my excoriation (skin-picking) disorder, which is the one I was most afraid of losing people over, I get a world of support. I've had friends from elementary school message me and open up about their own issues, I've had people share and support my work, and so much more that I just didn't expect. I never expected to be embraced because anxiety poisons the relationship and tells us that everyone will shove us away or berate us.
But Some People Can't Cope with Mental Illness and Should Break Up
Unfortunately, sometimes people do berate us or shove us away. Sometimes people don't respond positively or try to help us. They believe stigmatized notions they've heard previously or have their own stigmatized notions. That reality sucks and I've seen people go through it time and time again, or at least worry about it. I tend to give them the same advice, even though I know it doesn't immediately ease their pain of dealing with the stigma over their illness. The advice I give is we don't want those negative, unsupportive people in our lives anyway. I say if they can't accept us and offer us love because of an illness, then they're not worth our time.
People seem to think loving someone through sickness just means the common cold or a curable disease, but all sicknesses apply and if people can't deal with it, that's their problem. I will say, too, it's their right to not want to deal with it or not be able to deal with it, but what it comes down to is we need support, and if some negative people want to tear us down, we don't need that.
Tips to Cope with a Breakup Due to Mental Health Stigma
So we've opened up about our mental illness, the person has responded poorly, and now we're cutting ties or setting up stiff, functional boundaries. What's next? What do we do to get through the loss of that connection, especially if it's a romantic partner or someone else we love deeply?
Turn to the rest of your support system. If you've got a support system built up, turn to them to help you get through it. Your support system will also be really helpful if you are dealing with negative thoughts such as having ruined the relationship, that its end was somehow your fault, or any other negative thoughts you may be experiencing.
Find people who have been through similar situations. One of the things I love about the mental health community is there are literally thousands of others who can relate and together we can find a way to get through things like this.
Seek counseling. Sometimes problems are more than our support system can handle or is equipped to handle, so there's no shame in turning to a counselor.
Know that even though it seems like you'll never recover, you can. Things might suck now, but you can get through it.