Overcoming Isolation, Loneliness from Mental Health Stigma
Mental health stigma can cause isolation and loneliness in those with mental illness (Mental Illness, Isolation, and Loneliness). No one with a mental health problem should isolate themselves due to mental health stigma because loneliness can lead to more severe problems, even suicide. The loneliness of isolation certainly causes personal grief and sadness for those dealing with mental health stigma.
Isolation and Loneliness Due to Mental Health Stigma Take Time to Defeat
If someone is experiencing loneliness as a result of isolation, it can be a long and difficult road to come back and defeat the effects of the mental health stigma that caused it. Small steps are often the best ones to take after any health or medication issues are worked out.
It is important to first look at what things you like to do, what things will get you out of bed early and keep you up late such as walking or swimming, yoga or reading. All of these activities and more can be built up into isolation fighters. For example, if you like walking you can start by taking a short walk each day and then join a mall walkers club. If you like to read you can join a book group. Many of these people will meet, socialize and then meet for coffee after the activity. You don't need to do all this at once, but building a community of people you can interact with can be extremely important. You can even start by building a community of support and resources online.
The sad truth is that, due to stigma, it may be hard to make meaningful friendships with the people in these groups. Often it helps if you can plug into resources like a social club through a psychiatric clinic or community program. Mental health stigma is much less among those who suffer a similar illness that you do.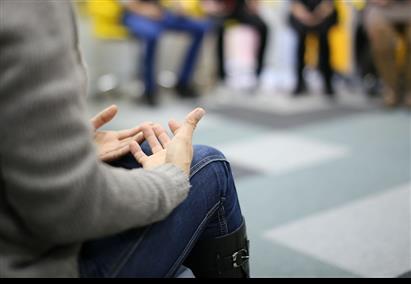 Keeping in mind that you may want to take baby steps, your early steps could be just getting counseling or group therapy that will help arm you to live a more fulfilling life (6 Tips on How to Find a Great Mental Health Counselor). Isolation and loneliness are serious situations, and it never hurts to ask for help.
Many people in these situations where mental health stigma has caused them to isolate themselves can't afford a therapist, but there are many therapists will work on a scale according to your income, or on a volunteer basis (Free Mental Health Services and How to Find Them). Some good resources to consult for these services could be charities such as Catholic Social Services (in Canada) or your local mental health clinic. The important thing is not to let stigma and isolation compromise either your physical or mental health. Isolation and loneliness associated with mental health stigma can be overcome.
APA Reference
Gregersen, L. (2017, January 15). Overcoming Isolation, Loneliness from Mental Health Stigma, HealthyPlace. Retrieved on 2019, July 23 from https://www.healthyplace.com/blogs/survivingmentalhealthstigma/2017/01/overcoming-isolation-and-loneliness-caused-by-stigma
Author: Leif Gregersen