About Leif Gregersen, Author of 'Surviving Mental Health Stigma'
Hi, my name is Leif Gregersen and I am excited to be starting a new position as your mental health blogger on the Surviving Mental Health Stigma blog. I was diagnosed with a mental illness at the young age of 14 and was bullied and ashamed of my condition. I remember having a very difficult time returning to school after a hospitalization and convincing my dad that I didn't need pills. As a result, over the next four years, I became much sicker and my life only got worse. It is my hope that I can help people to have a better understanding of mental illness and overcome stigma. I strongly feel this is an essential step in recovery.
Even After Hospitalization, Severe Psychosis, Mental Health Stigma Kept Me from Treatment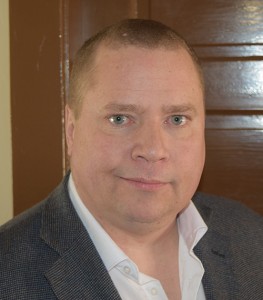 Stigma can be such a difficult thing to manage. After a hospitalization at 18, I was released and had a lot of negative concepts about people with mental health problems that were founded in ignorance. Often, I would judge people who were ill as morally weak and I never felt I was one of them, until things became very serious.
My Health Had to Get Severe to Overcome Mental Health Stigma
At the end of a long period of homelessness and being tormented by roller-coaster moods, injuries from being obsessed with fitness, and delusional and hallucinatory thoughts, I was ready to sit down and admit I needed help. It didn't come all at once, but on medication my life was stable, I was able to complete some schooling, and, in a short time, grew a lot as a person.
More About My Thoughts on Mental Health Stigma
Finding Hope and Recovery Beyond Mental Health Stigma
It did take many years for me to feel I had conquered my illness. Now, I have written and self-published two books about my life with bipolar disorder, I have been given this wonderful opportunity to write for this blog, and I have a part-time job with my local Schizophrenia Society giving talks to young people about mental health awareness. I hope you will join me in the battle against mental health stigma and the road we are all on, the journey to recover from a mental illness, be it in ourselves or our loved ones.
APA Reference
Gregersen, L. (2016, July 11). About Leif Gregersen, Author of 'Surviving Mental Health Stigma', HealthyPlace. Retrieved on 2023, October 2 from https://www.healthyplace.com/blogs/survivingmentalhealthstigma/2016/07/about-leif-gregersen
Author: Leif Gregersen