Celebrating the Holiday Season on My Own Terms in ED Recovery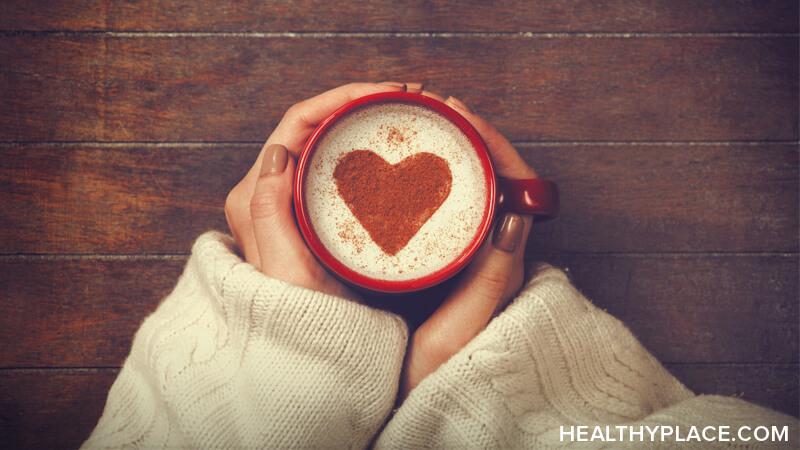 I was raised in a family that took holiday celebrations to a stratospheric level. We started listening to seasonal music in August. We had Christmas trees in almost every room of our house. We hosted multiple events—from Secret Santa exchanges with my parents' friends to cookie decorating parties with my aunts and cousins to the traditional feast with all of our exuberant Italian relatives. In this whirlwind of festivities, my mom turned entertaining into an art form, and her energy was infectious. But now that I am an adult, celebrating the holiday season on my own terms feels essential in order to prioritize my eating disorder recovery.
Why I Choose to Celebrate the Holiday Season on My Own Terms
While I do cherish the memories of family celebrations from my childhood, the incessant flurry of noises, faces, meals, and activities often caused me to feel anxious or overwhelmed. Because I am not a naturally boisterous person (whereas most of my relatives are), those two solid months of socializing left my mental and emotional health on the verge of burnout. Include the continuous rotation of food into this equation—along with my Nana's refrain of, "Eat! Eat! Eat!"—my goal became just to survive the holiday season.
In retrospect, I missed out on all the love, connection, fun, and pleasure. I withdrew into the isolation of my eating disorder to escape the commotion around me. But now, as I continue to heal and take ownership of my life, I am learning to celebrate the holiday season on my own terms. That means aiming for balance instead of cramming my schedule, measuring my pace to alleviate stress or exhaustion, and creating firm boundaries to protect my time, resilience, and energy. This allows me to remain present for the festivities I choose to attend rather than looking for opportunities to numb out. And this year, in particular, I will not be at the family celebration. 
How I Am Celebrating the Holiday Season on My Own Terms This Year
I realize it might come across as selfish—or even callous—to distance myself from these traditional norms. After all, I am fortunate to be part of a close-knit family. But while I feel immense gratitude for this, I also have a commitment to mental health, emotional balance, and eating disorder recovery. Not to mention, I live more than 2,000 miles from all of my relatives, and cross-country airfare in the month of December is well above this freelance writer's pay grade. So, I will book a much cheaper flight to visit my parents and sister in January, but over these next couple of weeks, I will be celebrating the holiday season on my own terms. 
To that end, my partner and I are leaving tomorrow afternoon for a road trip to Southern California. We will celebrate the holidays there, creating our own traditions—just the two of us. We plan to stroll on the beach, roam around the coastal towns, watch movies under a blanket in our Airbnb, and sample as much local coffee as we can manage. This feels like the quiet, slow, intimate pace my soul craves during a hectic time of year. I am done feeling anxious—now all I want is a calm and peaceful holiday season on my own terms. I refuse to harbor guilt over that.    
APA Reference
Schurrer, M. (2022, December 22). Celebrating the Holiday Season on My Own Terms in ED Recovery , HealthyPlace. Retrieved on 2023, December 11 from https://www.healthyplace.com/blogs/survivinged/2022/12/celebrating-the-holiday-season-on-my-own-terms-in-ed-recovery
Author: Mary-Elizabeth Schurrer