An Eating Disorder Is a Thief of Joy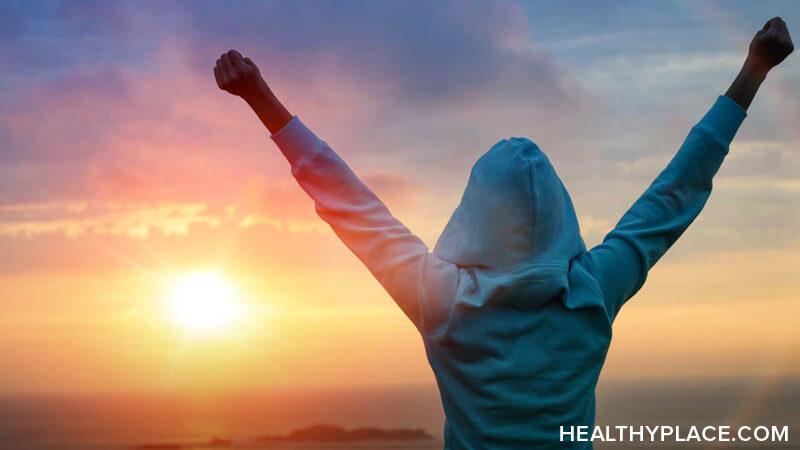 When it comes to my own mental health and eating disorder recovery, a lack of joy is one of the main indicators that I am not in a stable headspace. As I have learned, an eating disorder is a thief of joy, so when I feel overwhelmed by chaos and unable to see pockets of joy, it's a sign that I need to recalibrate.
I spent much of 2020 feeling an acute, painful absence of joy, which I intend to change in 2021. Just because my eating disorder is a thief of joy does not mean I have to settle for a bleak, miserable existence. Joy is an essential ingredient for the human experience—here's why I plan to reclaim it.
Joy Matters in Eating Disorder Recovery  
I remember when, a few months into eating disorder recovery, I came across a photo of me on social media. It was taken during one of the sickest periods of my battle with anorexia, and scanning the photo, it troubled me how lifeless and hallow my entire face looked. There was no gleam in the eyes or true pleasure in the smile. The expression I wore seemed artificial and unauthentic—where was the genuine spark of vitality that once characterized my features? Where was the curvature of my mouth that used to always be on the cusp of laughter? Who was this shell of a person, and where was her joy?
That photo crystallized it for me: if an eating disorder is a thief of joy, then choosing to recover is an important act of reclamation. Years later, this lesson continues to help me in the moments when my eating disorder voice creeps back in to steal the joy I fought to reclaim. But I will not abandon this pursuit of joy because it reminds me that a free, exuberant, unrestricted life is worth healing for. Last year proved to be a thief of joy in its own right, but I am committed to rectifying this in 2021.        
How I Am Working to Reclaim Joy in 2021
Since joy is a vital component in my own eating disorder recovery, no matter what curveballs or circumstances this year might hold, I still need to look for reasons to be joyful. In the video below, I will talk more about what brings me joy in particular and how I am currently working to reclaim it.     
What are your thoughts? Is an eating disorder a thief of joy? How has it affected your own ability to find joy? Share your insights in the comment section.
APA Reference
Schurrer, M. (2021, January 27). An Eating Disorder Is a Thief of Joy, HealthyPlace. Retrieved on 2023, December 11 from https://www.healthyplace.com/blogs/survivinged/2021/1/an-eating-disorder-is-a-thief-of-joy
Author: Mary-Elizabeth Schurrer