Black People Suffer from Eating Disorders Too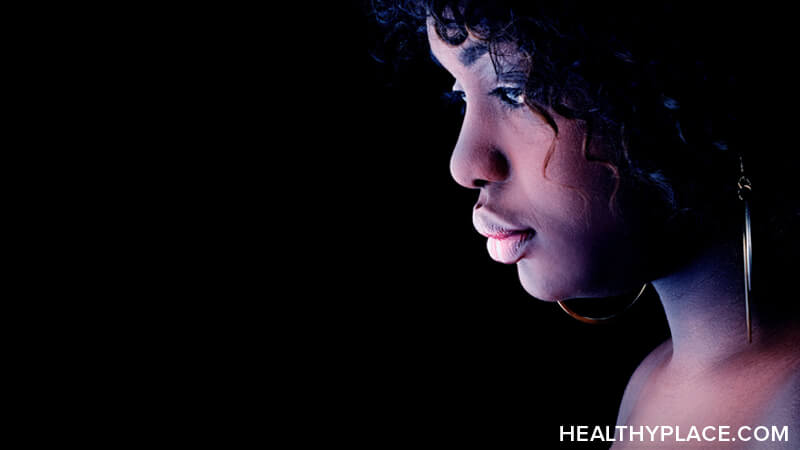 As the United States is ablaze in chaos that has erupted from systemic racial violence, I find myself worried for the mental health of Black men and women because—false stereotypes aside—Black people suffer from eating disorders too. 
I want to preface this article with the acknowledgment that I am a White female and, therefore, my experience in this nation is enormously different than individuals of other races. I do not claim to understand the depth of what Black people around this country feel and face on a daily basis, but I do know eating disorders. So as the exhaustion, turmoil, fear, outrage, despair, anxiety, and trauma compounds on Black lives, I want to emphasize that racism also infringes on their mental health. Black people suffer from eating disorders too, and they need equal access to a path toward recovery.        
What to Understand About Eating Disorders in Black People 
I have stated this in some other blog posts, and I will continue to repeat it—eating disorders are not confined to the young, White, heterosexual, affluent, thin-bodied female community. This narrow lens of eating disorders has been normalized in the media for decades, with films dating back to Superstar: The Karen Carpenter Story in 1987 to even more recent iterations as To the Bone in 2017. Both of these narratives center around a White eating disorder framework which, I believe, can exclude other races from a mainstream portrayal of the illness.
In fact, one case study in 2006 found that clinicians were often less prone to diagnose a Black woman with an eating disorder than her White counterpart. While 44 percent of these surveyed clinicians "identified the White woman's eating behavior as problematic . . . only 17 percent identified the Black women's behavior as problematic."1 
This was more than 10 years ago, but I am afraid, both the cultural and medical biases still remain, despite evidence that marginalized races are actually more impacted by eating disorders than the whitewashed archetypes shown on television.  
For example, Black teenagers are 50 percent more susceptible to bulimia than White teenagers, and this percentage further increases in those who are from low-income families or members of the queer community.2 Even worse, the absence of economic resources, the hurdles of insurance, the stigma of discrimination, and the tendency of healthcare professionals not to diagnose can ostracize Black people from the eating disorder treatment spaces that White people are welcomed into. This is just another insidious form of systemic racism with traumatic consequences. Black people suffer from eating disorders too, but if their mental health is not taken seriously and treated holistically, it could undermine their chances to recover.   
Words of Solidarity to the Black People with Eating Disorders
If you are reading this as a Black person who suffers from an eating disorder—or who is in recovery—I hope this message comes across to you as sincere, not disingenuous. On this platform of mental health, I want to communicate that I validate your pain, anger, stress, fear, depression, sorrow, and anxiety. I know the traumas you shoulder are outside my realm of experience or comprehension, but they matter to me. I will continue to demand healthcare reforms until the access to eating disorder treatment is available and equitable for your race, just as it is for mine.
I would encourage you to rest from social media if racially skewed coverage and rhetoric on your newsfeed becomes too overwhelming at times. I recommend the book Not All Black Girls Know How to Eat by Stephanie Covington Armstrong, as well as the podcasts Therapy for Black Girls by Dr. Joy Harden Bradford or Black Mental Matters by Vince Bailey and Makeba Reed-Johnson. The HealthyPlace Eating Disorders Community page also has a wealth of information and hotline numbers to call and referral services to look into.
Be kind, gentle, patient, tender, and loving to yourself—spirit, mind, and body. Please reach out for help because you deserve to heal, and know that I am in this fight to decolonize mental health for as long as it takes.         
Sources
National Eating Disorders Association, "People of Color and Eating Disorders." Accessed June 1, 2020. 
National Eating Disorders Association, "Statistics and Research on Eating Disorders." Accessed June 1, 2020. 
APA Reference
Schurrer, M. (2020, June 3). Black People Suffer from Eating Disorders Too, HealthyPlace. Retrieved on 2023, December 3 from https://www.healthyplace.com/blogs/survivinged/2020/6/black-people-suffer-from-eating-disorders-too
Author: Mary-Elizabeth Schurrer