Why I Think a Self-Care Toolkit Is Essential for the Holidays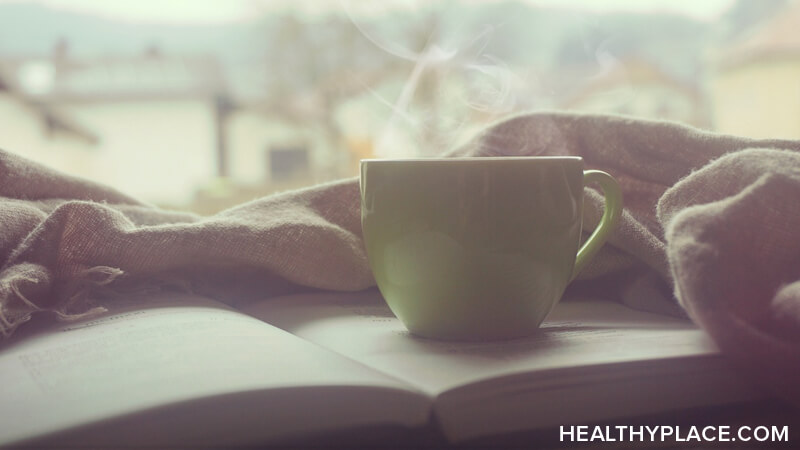 I have used many coping mechanisms to help with eating disorder recovery, but one that I find particularly essential is a self-care toolkit for the holidays. I co-opted this idea back in high school from a teacher I was close to, and 10 years later, I still consider it beneficial. No matter where you are in eating disorder recovery, this season is often a mental and emotional battleground, so the importance of reliable coping mechanisms cannot be over-emphasized. Therefore, I want to discuss why I think a self-care toolkit is essential for the holidays—and how to create one yourself.   
The Benefits of a Holiday Self-Care Toolkit
Around 64 percent of those with mental illness report a worsening of this condition as the holidays approach, which can lead to increased anxiety, stress, loneliness, grief, depression, and other concerns.1 Now, factor in the food, exercise, and body image pressures that come with an eating disorder, and you might feel ready to combust from all that inner turmoil. If the holiday season is an overwhelming time for you, then it helps to channel these painful or uncomfortable emotions into a soothing, restorative practice. This allows you to externalize the angst, then release it from your mind and body. A self-care toolkit is both a visual and tactile reminder to do just that.     
How to Make Your Own Holiday Self-Care Toolkit
When assembling your own self-care toolkit for the holidays, there is no precise formula—whatever makes you feel a sense of calm, security, and comfort belongs inside this toolkit. However, if you need some inspiration on how to create a holiday self-care toolkit, here is a glimpse of what I include in mine: 
Something that is textured and soft: a pair of fuzzy wool socks
Something that is warm and aromatic: a box of herbal tea bags  
Something that promotes relaxation: essential oils, bath salts, or candles
Something that uplifts and empowers: a book of positive quotes and mantras
Something that sparks creativity: a journal, sketchbook, or adult coloring book  
Something that offers practical help: a list of mental health resource numbers
Something that reminds me to smile: a stuffed animal dolphin (seriously)
What coping mechanisms help you maintain eating disorder recovery this time of year? Do you have a self-care toolkit for the holidays, and if so, what is inside? Please share your thoughts in the comment section below.  
Source
National Alliance on Mental Illness, "Mental Health and the Holiday Blues." November 19, 2014.
APA Reference
Schurrer, M. (2020, December 9). Why I Think a Self-Care Toolkit Is Essential for the Holidays, HealthyPlace. Retrieved on 2023, September 29 from https://www.healthyplace.com/blogs/survivinged/2020/12/why-i-think-a-self-care-toolkit-is-essential-for-the-holidays
Author: Mary-Elizabeth Schurrer