Introduction to Ziba Redif, Author of 'Surviving ED'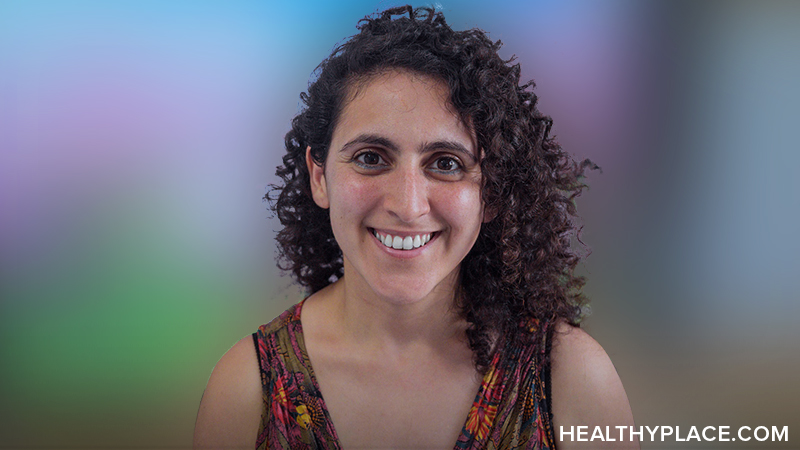 My name is Ziba Redif, and I'm the new co-author of Surviving ED at HealthyPlace. I'm a writer, researcher and artist from London, with a background in philosophy and psychology. I'm passionate about unraveling the shame and stigma that surrounds mental illness through sharing my own experiences of disordered eating and my journey towards eating disorder recovery, as well as challenging the many stereotypes about eating disorders embedded in our society.
Ziba Redif's Experience with Eating Disorders
I harbored a dysfunctional relationship with food throughout most of my teens and 20s, alternating between severe restriction, orthorexic and binge-purge behaviors. Despite meeting criteria for a number of different diagnostic categories, including bulimia and atypical anorexia, I failed to accept that I had a problem until my late 20s when I finally entered recovery through a 12-step program.
In 2016, I completed a Masters degree in psychology and subsequently worked as a researcher for a prominent eating disorders service in London, conducting a study of the effectiveness of body image interventions on self-esteem and eating disorder symptomology in schools. I later delivered mental health workshops to children and young people in different parts of Asia, to help raise awareness of mental illness.
My work is centered on demystifying and destigmatizing eating disorders, to help people understand these complex diseases and prevent other sufferers from living in silence and secrecy for as long as I did.
Don't Just Survive an Eating Disorder, Heal from an Eating Disorder
Although researchers and mental health professionals are building a better understanding of eating disorders, there are still countless myths and misconceptions out there. A great deal of obscurity surrounds 'invisible eating disorders', like bulimia, other specified feeding or eating disorder and unspecified feeding or eating disorder (both of which previously fell under the heading of eating disorder not otherwise specified), which are life-threatening conditions that can go unnoticed for years if not decades, as they don't necessarily result in dramatic weight change.
I share my stories with honesty and openness, and aim to avoid sensationalizing or romanticizing my experiences. I largely focus on diverse experiences of eating disorders that are rarely discussed or depicted in the media. By breaking down stereotypes, I hope to create an inclusive dialogue where people of different genders, ages, ethnicities, body types and backgrounds feel safe to step out of secrecy and get the help that they need. 
Ziba Redif's Direction for 'Surviving ED'
Watch this video for more from Ziba Redif:
APA Reference
Redif, Z. (2019, March 28). Introduction to Ziba Redif, Author of 'Surviving ED', HealthyPlace. Retrieved on 2023, June 6 from https://www.healthyplace.com/blogs/survivinged/2019/3/introduction-to-ziba-redif-author-of-surviving-ed
Author: Ziba Redif