Introduction to Z Zoccolante, Author of the 'Surviving ED' Blog
Aloha. I'm Z Zoccolante, an author, actress, fairytale dreamer, born and raised on the island of Oahu, Hawaii. I'm excited to be joining the writing team on Surviving ED. My eating disordered past began with anorexia the summer I was 15, and shifted to bulimia soon after. Anorexia brought crippling anxiety, while bulimia sunk me into depression. On the outside I smiled, but for 11 years the voice of my eating disorder ruled my internal world like a vicious dictator. Although I wanted to be free and happy, I was terrified that getting help meant getting fat. Through recovery I realized that the eating disorder had me believing lies. Today, I live recovered from all eating disordered thoughts and patterns, and food is a non-issue. I fully believe complete eating disorder recovery is possible. I know the recovery journey because I've battled it, on my terms, and emerged on the other side. I'm fully recovered and I'm committed to helping others fully recover and get their lives back.
My Eating Disordered Past
For 11 years I had a best friend who never left. She was even in my dreams. She promised me that I'd be happy and I'd have everything I wanted, if I was just a little thinner. She lied.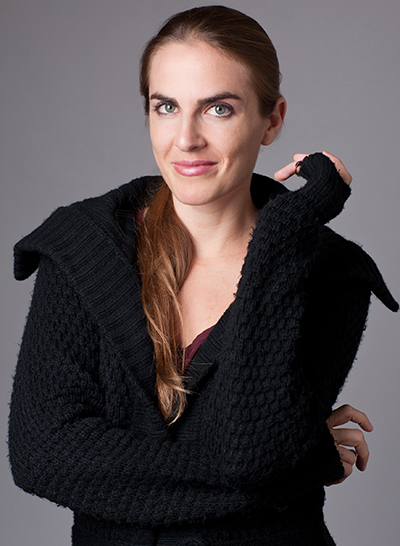 Life with her—my eating disorder—was an abusive addiction. She promised me the world but her incessant words broke me, then mended me, only to break me again. I was her toy. She was my secret I protected at all costs.
She introduced herself as a healthy diet and I invited her in because who doesn't like a healthy diet? Soon, I was anorexic. Then she morphed into bulimia. It was all part of her yoyo of anxiety and depression.
When she lured me in, I believed I was special, the way beginnings of relationships swoon with the excitement of all the possibilities. After she'd hooked me with sweet smiles and candy-coated lies, the fangs came out. But by then, I already believed everything she said.
I was weak, worthless, and a failure. I was never good enough.
Addiction is a fascinating creature. Leaving it seems possible at the beginning, but constant choice makes it hard to walk away.
How I Recovered from Bulimia and Anorexia
I wanted my life back for years, before I was able to do anything about it. I lived in cycles, engrained neural patterns, and dark corners of my head. On the outside, I smiled and laughed and everyone thought I was having a grand time.
After years of trying and failing on my own, at 24 I admitted myself to an inpatient eating disorder program because my addiction was destroying the man I was with. I only went to appease him, although a little voice in the back of my head whispered, "maybe I could get better."
The hospital was the first time I'd ever told someone out loud that I had an eating disorder. It was terrifying. I hated it. It was wonderful. I met others like me. I had a therapist who asked the right questions and my world began to crack open.
Currently, my memoir of my journey to recovery is in the process of finding a publishing home. It's the story that I wanted to hear during my recovery. I use the familiar term recovered, but to me it means that she's gone, and I am free.
I'm excited to write for Surviving ED. My heart for this community is to provide a home for you along your recovery journey, when you're struggling or inspired. Leave comments and ask questions. I love questions and want to write about the things that you want most to hear. May this be amazing.
APA Reference
Zoccolante, Z. (2016, January 22). Introduction to Z Zoccolante, Author of the 'Surviving ED' Blog, HealthyPlace. Retrieved on 2023, October 2 from https://www.healthyplace.com/blogs/survivinged/2016/01/introduction-to-z-zoccolante-author-of-the-surviving-ed-blog
Author: Z Zoccolante
Hi!
I'm 16 and have had an eating disorder for 8 months.
I constantly feel that I'm not sick enough to get help. I'm getting help, I see a psychologist, I've just started seeing a dietician, but I have to live with the burdening thoughts that I'm not sick enough.
My therapist and dietician both really want me to tell my father, but he's very aggressive and controlling, so I'm petrified and don't think I can. Do you have any advice?
Can I contact you privately some how?
Thanks!
HI Alyssa. Thank you for reaching out. First off I want to say that I'm really proud of you for taking steps right away to address your eating disorder. by seeing a psychologist and a dietician. Seriously, way to go! I relate a lot to what you say here about wondering if you're sick enough because I've felt the same feelings. I can say for sure that it's important to get help asap for any eating issues and concerns no matter how small they might seem (and they're probably not as small as you think)... However, if you let them go or listen to that voice that lies and says you don't need help cause you're not sick enough, then the eating disorder will get worse and worse. It will not go away unless you address it and you are doing all the right steps! I would love to speak to you privately. Feel free to contact me through my Facebook page (https://www.facebook.com/zzoccolante) or at the number on my website page here (http://zzoccolante.com/coaching-z-zoccolante/). You can also find the links to find me at the bottom of each of my posts too. Reach out. Let's chat and I'll be here to support you in any way I can. You're doing a great job.
Thank you for sharing. Its been almost 20 years since I was am anorexic. It started at 19 when I was sick due to gallstones, an ulcer & GERD. I was put on a restricted diet to calm my gastrointestinal issues but I went too far. I lived with it for 4years alone & at 5'9 got down to 80 lbs. Being skinny made me feel invisible although I would get the state's.
I got a glimmer of hope & pulled myself out of it fairly quickly.
It's possible to heal. Seeing conversations about eds out in the open may help someone suffering.
Thank you Beth. I've known many people whose eating disorder was precipitated by some form of illness and then turned into an eating disorder. I think it's important what you said about "being skinny made me feel invisible." For some of us that's the feeling we think we want - to be small, not to take up space, to make ourselves invisible. Really though, we are designed for connection and relationship with others. Being invisible comes at a high cost for ourselves and those that love us. I'm so glad that you found your glimmer of hope. I'm curious what that glimmer was for you? I believe it's possible to heal and I'm so glad that you're one more person in the world that proves it's possible. I agree, that the more we all talk about these often hidden topics the more it shines light on healing and hope. Thank you.
Leave a reply