Surviving (and Thriving) During the Holidays With An Eating Disorder
It was Thanksgiving 2008 and I had recently completed two weeks of inpatient hospitalization for anorexia nervosa. Even though I had eaten what felt like thousands of calories daily and had been connected for ten days to a TPN (a line that goes through your vein and is placed directly over your heart pumping nutrients and fats into the body), I had gained very little weight during the hospitalization and was still terrified of eating most foods.
Then, along comes Thanksgiving and the annual family food spread. I took one look at the table and froze, unable to think about how I could possibly eat even one bit of that food. All I saw was FAT; it was my anorexic brain's worst nightmare come to life. However, I have since learned how to survive and even enjoy the holidays by working through my fears and anxiety.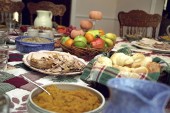 Anorexia Nervosa and Facing Holiday Meals
That first Thanksgiving, I decided to eat just a little bit of everything I had liked before I developed anorexia. I put some small slices of turkey and a few spoonfuls of my mom's delicious cornbread stuffing on my plate, added a dollop of mashed potatoes and a few spoonfuls of green bean casserole and topped it off with the smallest roll I could find in the bread basket. I was pretty proud of myself; my plate almost looked normal, albeit somewhat spartan.
We said grace and proceeded to pretend everything was normal, that the huge white elephant in the room wasn't tiny anorexic me.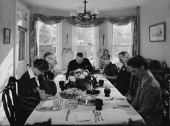 Living with Anorexia and the Pressure of a Thanksgiving Meal
Then came the real test: eating in front of my whole family. My family had not seen me eat anything that even came close to a real meal for more than a year, and I felt as if they were watching to see what I would do. To eat normally meant that inpatient hospitalization and my psychiatrist was actually doing something. To deconstruct my food until it was unrecognizable, and then nibble along the edges of the plate meant I really wasn't any better.
The pressure was too much. I tried to keep the destruction of my food to a minimum, but I could only eat a bite here and a bite there. It didn't help when my mother said, "You're going to eat that?" when I attempted to take a bite of pumpkin pie. That did it. My plate and most of my food went into the trash. No one really knew what to say, so they didn't say anything.
Eating Disorder Recovery and How to Get Through the Holidays
I've learned since that first holiday experience. First, I pray for God's help with my anxiety and fears before I go to any holiday event. I make sure I eat a normal meal beforehand. Arriving there famished causes me even more anxiety because I still find it too difficult to handle all the different food choices.
Finally, I've learned what is really important about the holidays: family and friends, good conversations and warm hugs, and the love we hold for each other. I think if those of us with eating disorders keep these things in mind, the holiday season can be filled with joy and happiness. Happy Holidays with love to all of you!!!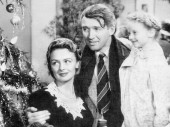 APA Reference
Gambrel, A. (2010, November 20). Surviving (and Thriving) During the Holidays With An Eating Disorder, HealthyPlace. Retrieved on 2023, December 10 from https://www.healthyplace.com/blogs/survivinged/2010/11/surviving-and-thriving-during-the-holidays-with-an-eating-disorder
Author: Angela E. Gambrel
You're very welcome! I am glad this year was better for you. I actually stayed home this Thanksgiving because I injured myself that morning! So my husband and I had a quiet dinner of soup and bread.
Keep up the good work and good luck to you!
Thank you for this post! The holidays make me feel miserable because I never know what to eat. I used to avoid events, and last Thanksgiving I even made myself a salad instead of what my family ate. This year was much better, but I'm still learning.
Leave a reply