When to Get Rid of Social Media Relationships
Knowing when to get rid of social media relationships is tricky. We all know them - the person in our Twitter or Facebook feed that we don't see eye-to-eye with. Or the friend from highschool that, for some reason, annoys you with the endless pictures they post of their dog. Having so many social media relationships in so many places can stir lots of emotions, some of them good and others bad (Is Social Networking Increasing Your Relationship Anxiety?). But there are times and situations which signal you must get rid of social media relationships.
When Social Media Relationships Trigger Negative Reactions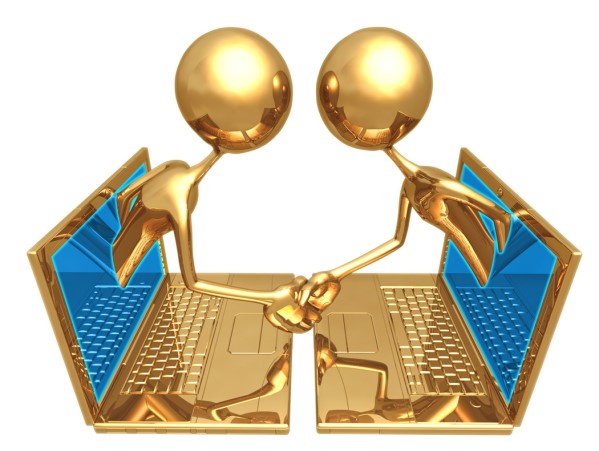 Like many people, I know every person that I follow on Facebook, but I know each of them to varying degrees. There are family members, college classmates and former coworkers in my friends list, but I only see a handful of them in person. One such individual was a former coworker with whom I spent a good amount of time outside the office. We shared a fair amount of information about our lives in person and on Facebook. She has always been aware that I have bipolar disorder and that it has a debilitating effect on my life.
One day, this person -- let's call her Mandy -- posted a Facebook status about how she was sad and how it was really bothering her to feel bad for half a day. My first thought was, "Are you kidding me?" My next thought was to respond to her post with something along the lines of, "Try feeling like that every day for years," along with a rant about how insensitive she was being to people who, through no fault of their own, were not coping with life as well as her. Mandy's post upset me and made me feel that she was feigning the care and understanding that she gave me. I was hurt that my friend didn't consider my years-long struggle with bipolar depression in the midst of her hours-long mood.
Though my feelings were hurt, and I'd begun to question my relationship with Mandy, we wound up talking through what had happened. She apologized for being insensitive, and I apologized for confronting her via her Facebook wall instead of a more personal venue. In the end, we stayed friends and Facebook friends. I realized that one mistake wasn't enough to end a friendship that had always been positive.
Getting Triggered by Social Media Relationships
Unlike my Facebook profile, my Twitter profile is very public. As such, I follow lots of people that I know but also random people who may have said something funny once. I also meet people in person that I've met on Twitter, so my feed has a different dynamic.
One day, someone that I'd met through Twitter started on a diatribe about a political issue with which I disagreed. I decided to engage my friend, who we'll call James, on his views to help me understand his point of view. Instead of discussing the issue, James started name-calling and then refused to respond. At that point, both James' views and behavior triggered negative thoughts. I get very passionate about politics, and very angry when being ignored. I didn't like the feelings that occurred when I'd interacted with James, so I decided to unfollow him.
When to End Social Media Relationships
I've unfriended people on Facebook too, usually those who trigger reactions that I can't handle. I had a friend from college who only posted complaints and negative points of view on Facebook. She was the same way in person. I decided to unfriend her on Facebook in order to buffer myself from attitudes that I believed would make me more depressed. At the time, I was in the midst of a lengthy depressive episode and was barely able to process my own negativity, let alone deal with someone else's.
While I could have restricted my time on Facebook, I chose not to do so because of the mental health communities I'd built there that were positive and affirming (Finding Mental Health Support Online). I don't feel guilty about removing someone negative from my life because I did what I needed to do in order to keep me as healthy as possible.
When to Get Rid of Social Media Relationships With Your Ex-es
See Also:
Find Tracey on Twitter, Facebook, Google+ and her personal blog.
APA Reference
Lloyd, T. (2015, August 27). When to Get Rid of Social Media Relationships, HealthyPlace. Retrieved on 2019, August 26 from https://www.healthyplace.com/blogs/relationshipsandmentalillness/2015/08/when-to-get-rid-of-social-media-relationships
Author: Tracey Lloyd