Coping with Your Child's DMDD Outbursts and the Aftermath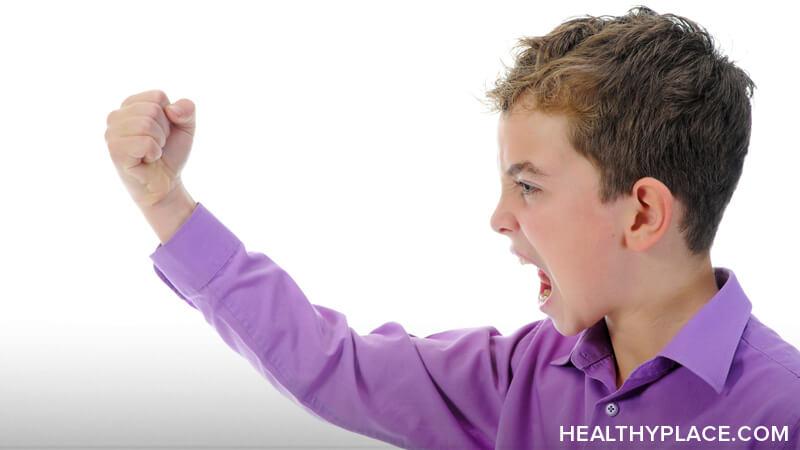 Disruptive mood dysregulation disorder (DMDD) outbursts erupt multiple times a week because a child with DMDD is persistently angry and irritable. DMDD outbursts are tantrums that are way out of proportion to the situation. As parents, they are tough to watch, but preventing them seems impossible. Keeping everyone in the family safe is a priority, and when it's all over, DMDD outbursts leave your family emotionally exhausted.
Early Signs of a Disruptive Mood Dysregulation Disorder Outburst
DMDD outbursts are not always predictable, but I have started to notice early warning signs in my son. For instance, his symptoms of attention-deficit/hyperactivity disorder (ADHD) ramp up. He paces, talks more loudly, and becomes more disruptive. He doesn't like being touched and sounds are too loud for him. Most of all, his irritability goes through the roof. Everything we do sets him on edge. He may have mini-outbursts where he'll shout or threaten, but in those early moments, he's still able to stop himself before it gets worse.
Preventing the Full DMDD Outburst
Once I notice these early signs, there are a few things I try. First and foremost, is using distraction. Sometimes, if I throw him off track with video games or a positive conversation, I can get my son to forget what he was mad about. At his summer program, they talk about the dog we're fostering because he's passionate about this. Fidgets work at school, too, to get him to focus elsewhere.
If that doesn't work, the next step is to remove him from the area. Sadly, one of my son's biggest triggers is his sister, so we're separating them a lot (Siblings of Children with Mental Illness). Other times, he just needs a quiet space because he's overstimulated. At school, he'll go to the nurse's office for a snack, to the sensory room, or he'll take a walk with an available support person.
In the Midst of a DMDD Outburst
There are only two options for my son when the full DMDD outburst hits: isolation and calling in help.
We immediately get my son to a safe place (usually his bedroom) and let him ride it out. He can scream, swear, throw things, etc., without hurting anyone else. We remove dangerous objects and, sometimes, whole pieces of furniture. In general, we keep his room sparse. He has some toys and books in there, but everything else is in other areas so that his room is a safe place no matter when the outburst happens.
Usually, with DMDD, outbursts last for 20 minutes or longer. If my son goes for an hour, that's when we call our local crisis line. (How to Find Mental Health Services in Your Area can help, but you'll want the right number before the next DMDD outburst.) In the past, we drove him to the hospital because he was small enough to contain in the car. He's too big for that now. If he were to have another hospital-level DMDD outburst, we would have to call 9-1-1. (That's a troubling idea, and a topic for another post.)
Coping with the Aftermath of a DMDD Outburst
In the aftermath, you don't know whether to punish or comfort your child (Children with Psychiatric Illness Require Thoughtful Discipline). After all, an outburst involves everything you'd usually punish (swearing, damaging property, etc.). Kids with DMDD often feel remorse once they calm down, though. As a parent, outbursts cause a mixed bag of feelings. I know it's a mental illness and not entirely in my son's control, so what good does it do to punish him if he's not doing it on purpose? What does it teach him, though, if he's not punished for destructive behavior? Will he learn the behavior is okay?
My son is old enough now that we can talk about his diagnoses and what is or is not in his control. We discuss options for preventing DMDD outbursts and the behavior leading up to it. I tell him I can forgive the behavior but that I expect him to work on learning how to manage it in the future. As he gets older, and impulse control improves, he is better able to stop a behavior about one in 10 times--which is one more than it used to be. So here's hoping that gets better and better as we go.
APA Reference
David, M. (2017, June 26). Coping with Your Child's DMDD Outbursts and the Aftermath, HealthyPlace. Retrieved on 2019, June 19 from https://www.healthyplace.com/blogs/parentingchildwithmentalillness/2017/06/coping-with-outbursts-and-their-aftermath
Author: Melissa David