Blaming Parents for Mental Illness
I wanted to write a thoughtful, informed piece on parent blame as it pertains to mental illness. So I went to the Internet to research. My first search of the words "parents" and "blame" came back with a staggering number of results. It's obvious parents get the lion's share of blame for the mental health issues of their offspring. The question is--why?
Why Do Parents Get Blamed For Child's Mental Illness?
If mental illness has its roots in biology, and isn't merely the result of improper upbringing or other stressful circumstances, it does and doesn't make perfect sense to blame one's parents. Your parents handed you a genetic code, but didn't intentionally bestow depression or schizophrenia on you any more than they intentionally made you short or freckled.
On the other hand, if one believes the "nurture over nature" theory of psychiatric disorders, parent blame is equally questionable. There are people who have survived the most horrific childhood abuses who do not suffer from mental illness, just as there are those struggling who came from "normal" and "happy" homes.
The bottom line is this--blaming your parents for your psychiatric illness is easy. It takes a lot less energy to say "I can't help it I'm miserable because my parents made me this way" than to do the work required to manage mental illness as an adult. It's easier for the people who still believe mental illness is a myth to blame the actions of the mentally ill on their lousy parents for having done a crappy job of raising them. And no matter how much we may protest out loud, parents, in one way or another, usually blame ourselves.
I Blamed My Parents For My Mental Illness
I'm guilty of both. I spent years blaming my own parents' misgivings for my unhappiness. It was easier than admitting I had a problem I couldn't control on my own, but it wasn't at all healthy. It's true my parents made a lot of mistakes throughout my childhood, and while others have endured far worse, I have many memories I'd as soon forget.
But over the past few years, I've begun to see things as an adult, rather than as a wounded child. My parents were young when I was born, had problems of their own, and at that time, childhood mental illness was as foreign as human colonies on Mars. There are many things I wish they'd done differently, but I believe they did their best with what they had.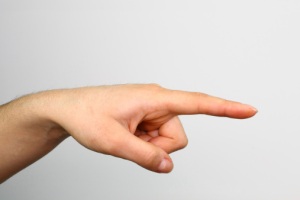 I'm now the parent of a child with mental illness. I believe the "nature" theory--that Bob would still have bipolar disorder even if he'd been born to the Huxtables or the Cleavers. And still, when no one's looking, I sometimes allow myself to believe it's somehow all my fault.
I can't determine whether anyone's psychiatric illness is or isn't, with absolute certainty, the fault of their parents. I can say ending my own parental blame gave me a sense of power I've never felt before. Perhaps it's time we, as a whole, shift our focus from determining who is responsible for mental illness, and direct that energy toward finding better ways to manage it.
APA Reference
McClanahan, A. (2011, January 3). Blaming Parents for Mental Illness, HealthyPlace. Retrieved on 2019, July 19 from https://www.healthyplace.com/blogs/parentingchildwithmentalillness/2011/01/blaming-parents-for-mental-illness
Author: Angela McClanahan
Ditto. I am sorry, but parents are not absolved of their children's mental illness.i would go so far as to say that children could sue their parents if they thought inadequate medical and pharmacological interventions were not provided for those afflicted in the family. this goes fro any illness a child may have. Parents wanted children - now they must take the responsibility that comes with that decision
Hello Marty,

Thank you for coming by and sharing your story. As a parent, there is only so much responsibility one can take. And you have an adult daughter who has yet to see how self-destructive she is. I agree that you cannot solve her problems or make her well. I feel that something within her keeps her in the cycle of alcohol abuse and addiction to pain killers. It sounds as if she may have experienced some kind of trauma, which has been linked to those who self-medicate. I don't know much about you or her, but it sounds as if you've stepped up and done so much for her. Please come visit soon.
Leave a reply