Teaching Experience Exposes School Issues for Mentally Ill Children (Part 3)
(Continued from Part 1 and Part 2)
I suppose for the past five years, I've been living in my little suburban cave, sheltered by Bob's elementary school and our middle-class neighborhood. I hadn't realized just how great a gap exists within our school district, or how many children like Bob are getting trapped in that gap.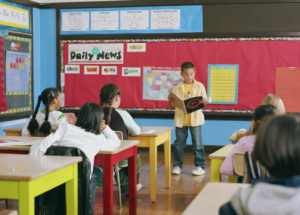 I've wracked my brain since last week, trying to figure out how I ended up with such a high concentration of "problem kids" at one school over the other. Luck of the draw is, of course, a possibility.
But I doubt it.
Higher incidence of behavior-based psychiatric disorders among children of lower-income families? Highly unlikely. (Crazy doesn't care how much money your parents make.)
Children in lower-income school districts are just "bad" by nature? (We don't really need to bother discussing this, do we?)
Children of middle- and upper-class families might actually have better access to health insurance and/or other mental health resources and may therefore be more likely to receive evaluation and services? (Now we may be getting somewhere.)
Psychiatric and learning disorders still carry enough stigma as to deter already-struggling parents from seeking help for their children? (Hmmm...perhaps...)
Honestly--I don't know the answer. I only know I felt considerably more hopeful for Bonnie's future at "School B" than for that of my 2nd graders at "School A." And I could be completely wrong in that assessment--the 2nd graders could end up living happy, productive lives, while Bonnie ends up struggling. I hope all of them find their place in the world and live happily ever after.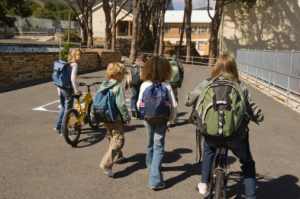 It won't happen unless someone takes a positive interest in them. Who better than the people they spend a majority of their time with? If the general consensus at School A is "you're all a bunch of bad apples," what then?
Should teachers be better trained to call problem behavior to the attention of district staff responsible for making sure those students have access to services? And if the responsible staff aren't familiar with the intricate nature of some diagnoses (like Bob's), would it make a difference?
My head swims with unanswered questions.
Such is my life since Bob's been a part of it.
APA Reference
McClanahan, A. (2011, November 15). Teaching Experience Exposes School Issues for Mentally Ill Children (Part 3), HealthyPlace. Retrieved on 2022, May 25 from https://www.healthyplace.com/blogs/parentingchildwithmentalillness/2011/11/teaching-experience-exposes-school-issues-for-mentally-ill-children-part-3
Author: Angela McClanahan