Keep Holiday Stress in Check
"Why do my kids always turn into complete monsters during the holidays?"
If you have ears, you've heard it; if you're a parent, you've said it. The "most wonderful time of the year" often seems like anything but for multiple reasons--not the least of which being our precious little angels usually seem to think they've already secured their position on either the "naughty" or "nice" list. Dealing with them, whether at home or away, can turn even Jolly Old St. Nick into Scrooge.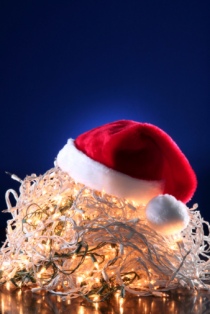 As adults, we envy our children, particularly this time of year. The holidays we remember were full of food and presents and television specials and long vacations from school. Now that we've grown, we see the reality of the season--meals to be planned and prepared, travel to arrange, gifts to buy on already-strapped budgets, and figuring out what to do with the kids during those long vacations from school. Our kids have it easy--they get to sit back and enjoy the fruits of our labor. They know nothing of the stress that comes rolling through every November.
Or do they?


Perhaps time has colored our memories somewhat, and the visions of sugarplums from holidays past aren't telling the whole story. Even children who don't have a diagnosed mental illness can suffer ill effects of holiday stress--particularly if their parents are stressed. Children are rarely blissfully unaware of their parents' stressors, including financial problems and family relationship issues.
Children who have a psychiatric condition may find the holidays bring a lot more than presents and Santa--things that create challenges for them in day-to-day life. Travel, crowded family gatherings, derision from their routine--all can trigger symptoms in children who struggle with mental illness.
There are things parents can do to help not only their children enjoy the holidays, but themselves, too. Duke Children's Hospital and Health Center put together a list of common sense reminders to help families alleviate holiday stress. The American Psychological Association has multiple articles on the subject.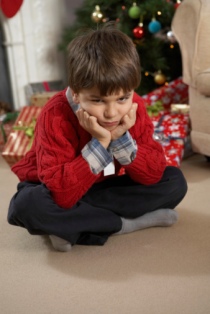 As the parent of a child who takes multiple psychiatric medications, I would add this to the lists: always carry more of your child's medication than you will need, even if you're only going across town to Grandma's. You never know when weather (or too much eggnog) may keep you away from home longer than anticipated.
Cliche though it sounds, healthy kids begin with healthy parents. Managing our own stress levels won't only help us to enjoy our holidays, it can also help our kids enjoy theirs. They may not be the sugar-coated visions of our memories, but they might just be close.
Happiest of Holidays to All of You from Me, Bob, and Our Family. :)
APA Reference
McClanahan, A. (2010, December 23). Keep Holiday Stress in Check, HealthyPlace. Retrieved on 2023, March 22 from https://www.healthyplace.com/blogs/parentingchildwithmentalillness/2010/12/keep-holiday-stress-in-check
Author: Angela McClanahan