Finding Gratitude
Today, in the U.S., we celebrate Thanksgiving. The holiday seems to have gotten a bit lost in the push to jump-start the holiday shopping season, but it's a perfect opportunity to put our lives into perspective.
Difficulty of Listing Positives When Parenting A Child With A Mental Illness
When you have a child with a chronic condition, finding things to be thankful for can be tricky. Gratitude sometimes seems as elusive as an effective treatment for our child's conditions. Oddly enough, the times we feel least appreciative are the times we need to reflect on the positives most.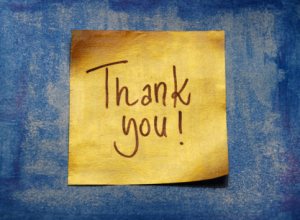 I'm a list maker by nature. (My husband calls it "obsession"; I call it "organization".) When I'm feeling particularly stressed, I like to make lists--grocery lists, shopping lists, to-do lists. Lists of fabric I need to buy and sewing projects I need to complete. Lists of projects around the house. You get the idea. The lists (or at least the making of those lists) make me feel grounded, organized, secure. They make me feel better.
A List of Good Things in My Life
I read today about another kind of list--one that I haven't considered before. Someone mentioned a list of good things in her life that she makes when she's having one of those days. I've been having one of those days with Bob a lot lately. I'm sure a lot of other parents with mentally ill children have had similar days lately. And today, our national day of giving thanks, it seemed appropriate to suggest we all give that kind of list a try.
I'll go first. Maybe you'll get some ideas reading through mine.
my boys. They may drive me completely bananas sometimes, but I love 'em.
my husband. Ditto.
my cats. Especially when they lay on my cold feet.
my house.
Coke Zero.
my sewing machine. I originally wanted it to hem my own pants, but it's grown to be my number one release.
triple chocolate cookie dough.
lattes.
the return of "seasonal flavors" to that national coffee shop chain I hate but can't stay out of.
clean towels.
a really good run. Or jog. Or walk.
my legs, that are capable of a really good run (or jog or walk).
babies.
long, hot showers.
lilacs.
my bike.
my favorite magazine, which I still subscribe to even though I could just check it out on-line, because finding that glossy hard-copy in my mailbox is sort of like Christmas every month.
Shaun the Sheep.
chipotle and dark chocolate bars.
the smell from neighborhood chimneys.
I hope you (if you're in the U.S.) have had a happy Thanksgiving, and I hope you'll make a list of your own.
APA Reference
McClanahan, A. (2010, November 25). Finding Gratitude, HealthyPlace. Retrieved on 2023, December 9 from https://www.healthyplace.com/blogs/parentingchildwithmentalillness/2010/11/finding-gratitude
Author: Angela McClanahan
To find good things in a turbulent life is not easy solution. However, all of us are forced to seek moment of happiness in neutralizing the serious situation, especially in the family environment. This above all after endless anguish and worries can harm us a sense of confidence as a prerequisite of a functional personal, professional and social welfare. The questions thus an urgent need to understand the truth that the things in the world are not "black and whit", but painted with a broad spectrum of colors, in which they must take place even brighter ones. We have, the same, just to look and to mark in our minds. So, life itself will open the doors of our major amenities.
One time, while I was inpatient, I was tasked to make a list of no less than fifty things I was grateful for. Items on the list ranged from "my parents" to "tea" to "hippies". You're right--making lists of those things reminds me that things are, on the whole, pretty much alright.
Oh, and I've long given up on hating Starbucks. It just doesn't seem to work. So I'm thankful for the seasonal flavors too ;)
Excellent. Really enjoyed this post.
Leave a reply