Self-Reliance, Safety Nets, and Mental Health
Today is my birthday, always a day of reflection and gratitude for me. This year, October 11th comes very soon after Mental Illness Awareness Week, The Jewish High Holy Days, and the publication of my book, Ben Behind His Voices. So much to think about, to share with you.
First of all, there is Ben, my son, who gave me my first birthday gift this morning (a mixture of teas he carefully selected himself, taking the time to consider my preferences). This year it is also a gift of self-esteem for him, for it marks the first time in almost a decade that he was able to pay for it himself.
[caption id="attachment_357" align="alignleft" width="170" caption="one of my favorite gifts from Ben in the past - he made it himself in art therapy!"]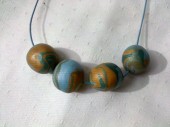 [/caption]
This fact is not so much a big deal to me - I have been thrilled in the past to receive a poem he wrote, something he made in art therapy, or even a card he picked out himself - but to Ben, it is a huge source of pride. It is a mark of his self-reliance this year. This year, for the first time since 2002, he is earning a paycheck. He has a job, and (amazingly) an employer who gladly took him back at work after a summer hospitalization, no questions asked.
Thank you. On so many levels.
One thing Ben's illness has taught me - continues to teach me - is to be grateful for any ordinary miracles I might otherwise have taken for granted. This year, seeing the pride in his eyes as he watched me open the gift he planned, chose and paid for himself - yes, indeed, priceless.
His illness has also taught us patience. It took a long time for Ben to get here - and you may know from past blog posts that this past summer was a renewed challenge for us all. Always, that striving for whatever self-reliance Ben's illness will allow. Always, that delicate balance with the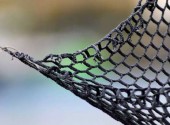 need for a safety net. Who can supervise his meds if we are not available? Do we have a plan in place if his (usually seasonal) job ends? What if ... (fill in the blank)?
As always, our family has plans as to how we'll handle what might happen, while trying to remain focused on where we currently are. And if, like today, that's a good place - the best gift I can give myself is to remember to be grateful. And to spread both the reality and potential hope for other families like ours.
But in the meantime, the slow baby steps toward Ben's increased "supported independence" - from homelessness to supervised housing, from empty days to hours spent in therapy groups, then a practice job of one hour a week, then college classes part-time, then adding a part-time job - have progressed in their own way, walking that tightrope between too much and too little. This has taken years so far, and there have been setbacks, but we are here today. And we are grateful, as we hold our end of the safety nets in place. For how to find help to hold that net, read How to Find Mental Health Services in your Area. And hang onto hope while you're at it. It helps, especially when combined with action as needed.
APA Reference
Kaye, R. (2011, October 11). Self-Reliance, Safety Nets, and Mental Health, HealthyPlace. Retrieved on 2022, August 13 from https://www.healthyplace.com/blogs/mentalillnessinthefamily/2011/10/self-reliance-safety-nets-and-mental-health
Author: Randye Kaye
NYC Therapist,NYC Counseling,NYC Therapy,Couples Counseling,Family Counseling...
[...]Self-Reliance, Safety Nets, and Mental Health | Mental Illness in the Family - HealthyPlace[...]...
thanks Alistair - it helps to know that you are there, and touched by the posts!
I find your blogs inspiring - I have heard this idea echoed by others in a similar situation - that what you are dealing with gives as much as it takes - perhaps even more. Gratitude - even for surprises that do not look like gifts at first - really does seem to be the gift that keeps on giving.
Leave a reply