Peer-to-Peer: Mental Health Support Beyond the Family
Last night, Ben came home from an "Anonymous" meeting and shared with me that there had been an unexpected discussion about mental illness, and that (in his words) "about 90% of the people in the room admitted that they have one." I wanted to press for more details - you bet I did - but I've learned not to push the learning. The fact that he chose to tell me this much - without, of course, revealing names or details - seems like a good thing. Did he participate? Did he admit he has an illness, too? Did he feel supported in this group of peers? I didn't dare ask. But I did wonder.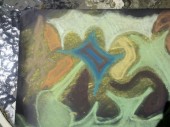 I've spent much of this week doing radio and print interviews about Ben Behind His Voices, and about one of its most vital messages: the importance of maintaining an alliance of caregivers (often family members), healthcare providers (from social workers to psychiatrists) and "PAMIs" (people affected by mental illness - as you can see, still searching for a word other than "patient" or "consumer"...trying that acronym on for size today).
The return of Ben's schizophrenia symptoms this past summer, after years of progress (see Relapse: Inevitable? ), was a painful reminder of that need. When communication and cooperation among the treatment team fell apart, the result was a painful two months of hospitalization and doubt.
[caption id="attachment_339" align="alignleft" width="170" caption="How Progress can Feel"]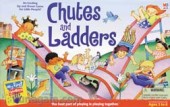 [/caption]
The process of treatment and improvement, much like the chaotic periods before diagnosis of a mental illness, can feel like a game of Chutes and Ladders. You're almost there....almost somewhere...and BAM! Down you go, back to square 2, or 20, or even 1. That hurts. What can help you up the ladder again? A new plan, a little luck, and a lot of hope and action.
When all members of the treatment team ( including the PAMI) work together and communicate, the outcome has a much better chance of being a positive one. That's how we came back from this past summer. (see previous post, Families as Caretakers).
But - is it enough? The missing piece has always been, to me, the peer-to-peer support of other PAMIs. And that must happen in its own good time. I know that this is Ben's journey, and I can't exactly set up playdates for him anymore like I did when he was five. Oh, look, honey, here's a nice person who also has schizophrenia. Wouldn't you like to talk with each other? Yeah. I don't think so.
Still, I keep an eye out for thes opportunities, and kind of mention them. Ben surprised me completely last month when he decided to actually come to the book launch, saying "I want to support you, Mom." Wow. But, I wondered, how will he react to the evening? It turned out amazingly well - a subject for another post - but the one thing that was helpful is that one of Ben's friends was there - a lovely young woman diagnosed with Schizoaffective disorder who is currently doing very well - and I think having her in the seat next to him as I read (carefully chosen) excerpts from the book was a part of his feeling okay with it all.
Someday (I dare to hope) Ben might get to a point of true acceptance of his illness - but maybe not. For now, the small moments when he seems to be getting closer occur when he ancounters others who share a similar story.
APA Reference
Kaye, R. (2011, October 6). Peer-to-Peer: Mental Health Support Beyond the Family, HealthyPlace. Retrieved on 2022, August 13 from https://www.healthyplace.com/blogs/mentalillnessinthefamily/2011/10/peer-to-peer-support-beyond-the-family
Author: Randye Kaye
Are there any ideas for someone who has been ill for a long time, he is 59 years old, and I am starting to run out of ideas.
Do you have any suggestions for where mentally ill adults can go who are older, and just about have tried everything.
Leave a reply