Micromanaging Symptoms: A Warning to Family Members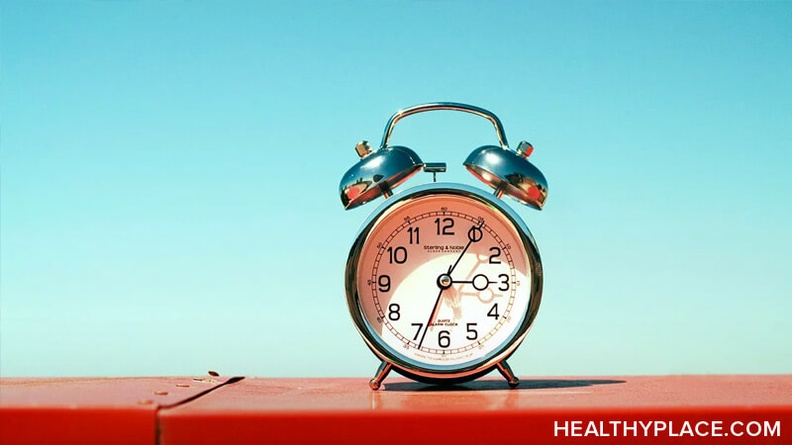 In the efforts to support your family member with his or her mental illness, it is easy to stray into the unhelpful territory of micromanaging symptoms. I know this because it's a mistake that I made with my own brother.
Where Does My Micromanagement of His Symptoms Come From?
I'm your stereotypical eldest child when it comes to interactions with my brother -- protective, responsible, and rather bossy. The patterns of telling my brother what to do and how to act have their roots in our childhood, when I was well-versed in being the older and wiser kid. These patterns re-emerged strongly when my brother developed a mental illness, and I will shamefully admit to micromanaging symptoms.
An Example of My Micromanagement
My brother's sleep cycle was once a huge bone of contention between us. Insomnia has become a major issue for my brother since he developed depression. He is often very active in the night time hours -- spending time in 24-hour gyms and cafes, before coming home in the early hours of the morning to try and snatch some broken sleep.
I became obsessed with trying to "fix" this symptom in the early days of my brother's illness. I would lecture my brother for leaving the house at night or taking day time naps. I would be purposely noisy during the day so that he would stay awake -- convinced that he would sleep through the night if only he was tired enough. To be frank, I was a pain.
Why Do I Micromanage?
I now know that micromanaging symptoms is a reflection of my own anxiety. When I get the urge to micromanage, it's because I'm worried that my brother's mental health condition is spiraling out of control -- when in fact, it's not something I should be trying to control. My role is to support my brother in whatever way he wants me to, not to manage him.
My brother still doesn't sleep at night, and this is okay. He works remotely for a company in a different time zone, which means he can work all night and nap intermittently all day if he wants to. It's not a lifestyle that would work for me -- but that doesn't matter because it's his life, not mine.
What Happens When I Let Go?
We celebrated my brother's birthday virtually last weekend, and the festivities began at the time he woke up -- 4 p.m. Let me tell you, happy birthday sounds just the same at 4 p.m. as it does at 7 a.m.
Anxious older siblings everywhere -- let's accept the symptoms our family members are willing to accept and resist the urge to micromanage. 
Are you guilty of micromanaging symptoms, or does going with the flow come naturally to you? Let me know in the comments.
APA Reference
Spendlove, N. (2020, June 8). Micromanaging Symptoms: A Warning to Family Members, HealthyPlace. Retrieved on 2023, December 2 from https://www.healthyplace.com/blogs/mentalillnessinthefamily/2020/6/micromanaging-symptoms-a-warning-to-family-members
Author: Nicola Spendlove