Mothering With an Invisible Mental Illness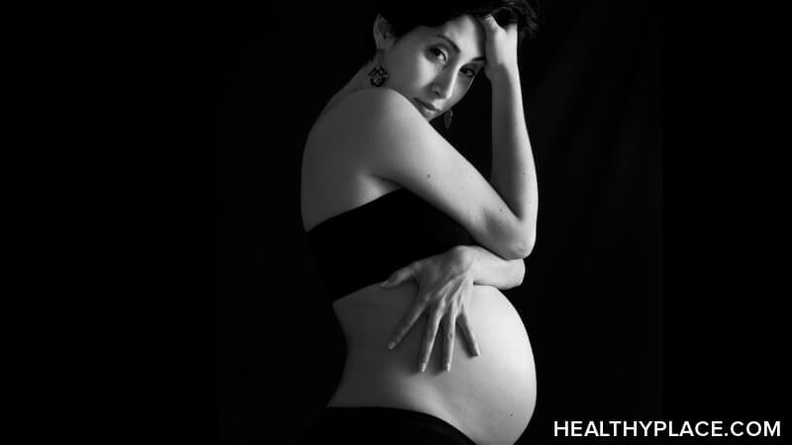 Mothering with an invisible mental illness is challenging. I know you couldn't see my mental illness when you were sitting next to me at "back to school" night. You couldn't see the bipolar medications I swallow twice a day or the 14 years of therapy that have equipped me to behave so normally. You can't see my bipolar 1 disorder, but sometimes I wish you could. I'm mothering with an invisible mental illness.
Mental Illness Is an Invisible Disability
I think that's why people normalize what I live with: because my illness is invisible. They ask me: "We're all a little bipolar, aren't we?"
No, actually, we're all not. The difference between you and me is this invisible disability called a serious mental illness: this constant use of coping skills needed to recover from mental illness, this mental cart-wheel to sound coherent, to make certain my brain spits out the correct word, to make sure I behave within the limits of normal.
What you don't see is the invisible wheelchair I'm sitting in. I may seem normal, and in a lot of ways, I am. But this chair adds another dimension to my life, another set of difficulties.
You see, even if I compete in the Olympics, push this chair around the track faster than all the rest, would you ever expect me to get out of the chair and compete with Olympians who use their legs to run?
That would be ludicrous.
Moms with Invisible Mental Illnesses Feel Pressure to be Normal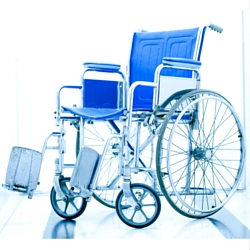 And yet, I feel such pressure to jump out of this chair and--what? Crawl to compete against the two-legged runners? And how would that look?
That's what I feel like I'm doing: trying to meet the two-legged moms on the track, crawling along on my belly, while their two legs run circles around and over me (Living With a Mental Illness and Self-Stigma).
To be gut-honest and real? It's embarrassing. It's really hard to try to compete, all-around. It's hard to explain why I get lost driving to the freeway on-ramp some days, why I sit and struggle to remember my own nieces' and nephew's names, why after a few busy months of life I can't get out of my pajamas.
I don't want to explain to you why keeping the house clean is so difficult, and why just getting my kids dressed and fed is enough of a challenge some days. I don't want to explain the difference between drugged and lazy. Not again.
I Am So Much More than My Invisible Mental Illness
I am driven by my deep-down conviction that I was destined to be more than bipolar. I was meant to be a wife, mom, friend and writer.
I was meant to race. I was born to run the 100-meter dash. Then, I was given a wheelchair.
But this wheelchair will not define me. I am going to compete, just on a different track.
So please, the next time you look over your shoulder at me, the next time I can't make the play date or plan the holiday or attend your social gathering, could you try to see the chair?
This mama is doing her best: first to swallow a mood stabilizer and climb into her wheelchair, then to care for her brood, then to push this chair around the track, all the while trying to keep up with the two-legged mamas who make it all look so easy.
As Eunice Kennedy Shriver said,
Let me win, but if I cannot win, let me be BRAVE in the attempt.
Yes, let me be brave, as I own my illness. Let me be brave as I wield this chair to run my race of life, of love, and of motherhood.
Bipolar Mom Struggles With The Daily Routine And An Invisible Mental Illness
Find Taylor on Facebook, Twitter, Pinterest, Google+ and her blog.