Introduction to Annabelle Clawson, Author of 'Mental Health for the Digital Generation'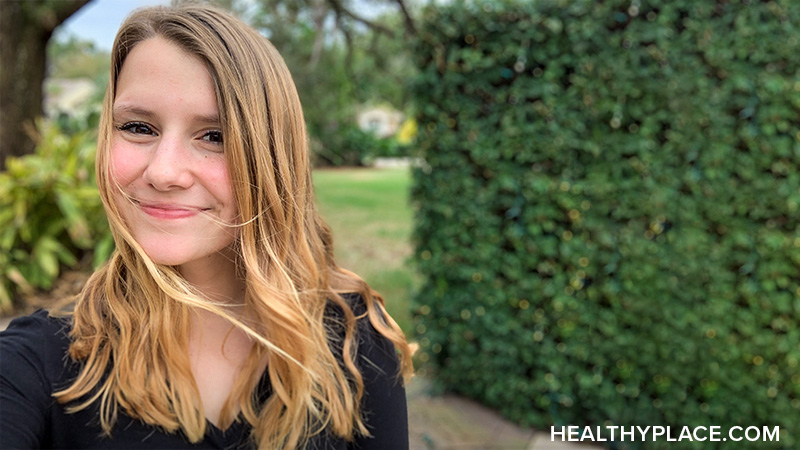 I am Annabelle Clawson, a new author for Mental Health for the Digital Generation. I was diagnosed with major depressive disorder and generalized anxiety disorder a couple of years ago. Looking back, I can see that I've struggled with mental illness for most of my life. My battle with it is far from over, but I've learned to be okay with that reality. I've found that leaning into it has helped me develop resilience, and I am excited to elaborate on that journey here at HealthyPlace.
Annabelle Clawson's Youth with Anxiety and Toxic Perfectionism
Ever since I was a child, I've been a toxic perfectionist. I hated myself most of the time, cried at canceled plans, and shut down when I failed. Perfectionism drove me to repress the anxiety I often felt, to the point where I didn't know what it felt like not to be tense about the smallest things. My perfectionism was centered primarily on academic performance and religious behavior, and the habit has been difficult to break. I've been attending therapy regularly for the past three years and taking medication for the past two. These resources, along with my loving friends and my own desire to improve, carried me to where I am today.
Annabelle Clawson's Goal on the 'Mental Health for the Digital Generation' Blog
Writing at HealthyPlace is a dream come true for me because I am passionate about mental health, especially in today's youth. My hope is that my blog, Mental Health for the Digital Generation, can be a place where you can come to feel understood, uplifted and empowered. I believe empathy helps us change, and I am confident that sharing my story can help others who struggle with mental illness.
APA Reference
Clawson, A. (2020, September 10). Introduction to Annabelle Clawson, Author of 'Mental Health for the Digital Generation', HealthyPlace. Retrieved on 2023, December 10 from https://www.healthyplace.com/blogs/mentalhealthforthedigitalgeneration/2020/9/introduction-annabelle-clawson-author-mental-health-digital-generation
Author: Annabelle Clawson
Welcome, Annabelle! It is so wonderful to see you here. I look forward to reading your posts. You will no doubt inspire and comfort so many young (and multi-generational) readers. Thank you for sharing your story.
Thank you for your support, Lizanne! I am excited to be here.
Thanks for sharing! My daugher struggles with toxic perfectionism and anxiety as well. Her is geared more towards not being like her brother and getting top notch grades too. Can't wait to read more of what you have to say.
I look forward to sharing more here. Hopefully, what I say can help your daughter feel understood, as well as capable to meet these challenges.
I am so happy for, and proud of, you Annabelle. Those of us who knew you growing up always saw you as strong and confident and fearless. It just goes to show that someone can appear perfectly fine on the outside but have intense internal conflict on the inside. Your bravery to openly discuss your diagnosis and your share your battle is amazing. We love you! (PS. I still see you as strong and confident and fearless, and admire you even more now that you have also shown that you are sometimes fragile, and not always perfect)
Your kind words mean so much to me! I've learned that the more I share, the better I feel, and the better I can help others along the way.
Leave a reply