The Financial Struggle of Seeking Mental Health Help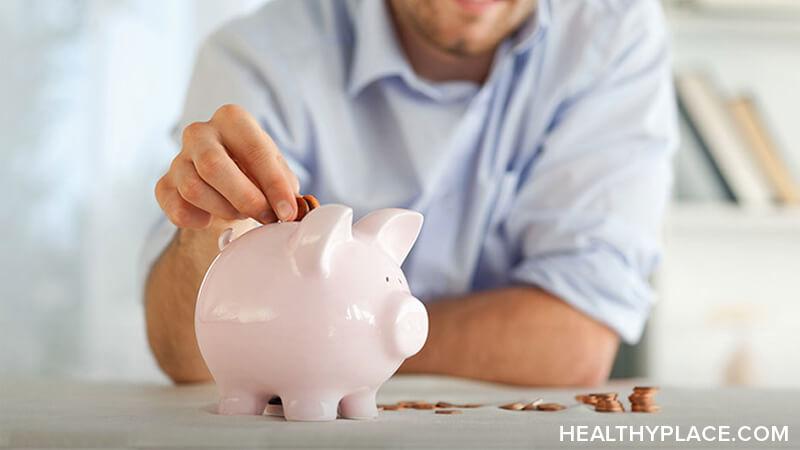 During periods of financial struggle, getting mental health help is a big issue. There seems to be no way to pay for mental health services, even though you need help. When you look into finding a psychiatrist, you realize it's hard to find one in your price range. What other mental health care options do you have if you're financially unstable? Is there any mental health help for those who struggle financially?
Financial Struggles Barred Me from Receiving Mental Health Help
When I started showing signs of mental illness as a kid, going to a psychiatrist was out of the question--I ended up in the school counselor's office instead. For the next few years, it was a tough battle with my parents trying to decide how to take things forward. They couldn't afford to put me in therapy so they decided to let me keep going down the path of mental destruction.
I basically lived in the counselor's office throughout high school. I started a girl's support group for depression my freshman year--it was the only place I felt safe. I could go as much as I want and no one had to worry because it didn't cost a thing.
We had gotten antidepressants through my family doctor and having someone solid to talk to was keeping me sane for the most part. The only problem with this, though, was that I was almost as smart as my counselor, so I wasn't receiving any real help; it was more just saving me from feeling alone in my struggle.
Not being able to get mental health help because of my family's financial struggles made me feel like being strong was the only option. I didn't want to put my parents under any more stress by begging them to put me with a real psychiatrist, but after my first major, manic episode, we no longer had a choice. After the first session with the doctor, I was re-diagnosed as bipolar. I told my mom she didn't have to worry, I would learn to cope with bipolar without therapy because I felt like that was the only choice we had.
Financial Struggle or Not, Sometimes Professional Mental Health Help Is the Only Choice
There have been two times in my life that I have had no choice but to suck it up and get in to see a professional--both times involved violence. It's hard for me to find someone that actually improves my self-awareness. It wasn't until I decided to see one of the best personality disorder psychiatrists in Los Angeles that I felt I truly got the help that I needed.
I'm not going to lie, it was way too expensive for our family and I couldn't go that many times, but it was worth it.
Your Financial Struggle May Not Stop You from Receiving Mental Health Help
Do Some Research
If you need mental health help and are struggling financially, there are now plenty of ways to find mental health treatment in your price range. Now they have places that supply counsel on a sliding scale, take insurance, and take payment plans. If you do your research I'm positive you'll be able to find someone that works for you and your budget.
Start Here
APA Reference
Tweten, S. (2017, October 30). The Financial Struggle of Seeking Mental Health Help, HealthyPlace. Retrieved on 2023, December 11 from https://www.healthyplace.com/blogs/mentalhealthforthedigitalgeneration/2017/10/the-financial-struggle-of-seeking-help
Author: Shelby Tweten
This is so true. The price tag on safeguarding or treating mental health is often way too high. We need to subsidise or do something to lower these prices. It's not just the rich that get depressed!
Important read. This is one of those topics that I think is so important to discuss but we often overlook it or don't acknowledge it. When a financial piece comes into play it can be tricky but when your health is involved you have to truly weigh the real cost. Excellent suggestions.
Leave a reply