About Kristen Virag, Author of "Mental Health for the Digital Generation"
Hello, my name is Kristen Virag, and I am very pleased to be the co-author of the Mental Health for the Digital Generation blog. I have had two major episodes of anxiety, depression and depersonalization (where your thoughts and feelings feel like you're not your own and you lose your own identity) which left me in a very crippled state for several months. I now consider myself recovered, but I pay special attention to myself and care for myself daily to make sure I never relapse.
Mental Health Issues Seemed to Come Out of Nowhere
These episodes seemed to come out of nowhere. I was unable to do all the things I use to do, and with agonizing depression I thought about ending my life. I never thought I would return to a normal life again, even though everyone else around me knew it was possible.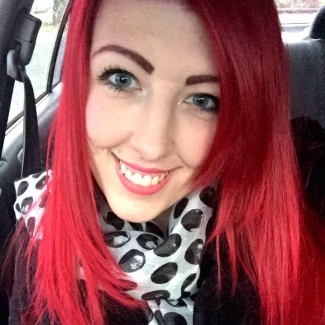 As a musician, I tend to be very emotional and a deep thinker. Sometimes living with a very inquisitive and overly analytical mind can be tough, as you don't see things the way other people do. However, it can also serve as a blessing. I've learnt to appreciate my mind for what it is, know what keeps me well, work at incorporating my challenges into my creativity, and help others.
When I was going through depression, anxiety and depersonalization, my loved ones would tell me that there would be a blessing that would come out of it. They were right. I now get to share with you what I've been through, and help you with a stronger level of empathy and a non-judgmental viewpoint. I'm young – only 25 – so I believe this blog is perfect for me. I can relate to teenagers and young adults easily, as I remember what it was like to be a teenager like it was only yesterday.
Mental Health in the Digital Generation Matters
For Mental Health for the Digital Generation, I will cover new topics in each video and keep it fresh and interesting. I want readers to walk away feeling as if they've gained something from reading my articles and watching my videos. I believe in order to break the stigma of mental illness, we need as many people to speak out as possible.
I now work as a music teacher, I have a Bachelor of Applied Music and I've performed in both Melbourne, Australia and Los Angeles, California. I perform as a lead vocalist in several bands and I'm working to become an Estill Master teacher (The vocal model I study). I have a wonderful family and friends, as well as animals who I love with all my heart. Life has returned back to normal and I hope to help you all return to happiness.
More about Kristen Virag, Author of "Mental Health for the Digital Generation"
APA Reference
Virag, K. (2015, June 30). About Kristen Virag, Author of "Mental Health for the Digital Generation", HealthyPlace. Retrieved on 2023, September 29 from https://www.healthyplace.com/blogs/mentalhealthforthedigitalgeneration/2015/06/about-kristen-virag
Author: Kristen Virag