Mental Health Wellness Is a Lifetime Commitment
Once you've experienced the horror of anxiety and depression you are thankful every day that you have your life back, and you start to make plans for the future but what you need to know is that mental health wellness is a lifetime commitment. The gratitude one feels after a breakdown is like no other feeling in this world. Naturally, as we regain our health, we crave change and work on improving our own lives. However, we need to make sure we don't become complacent and fall back into similar traps of negative thought patterns that are dangerous for our mental health. We need to make sure we make a lifetime commitment to mental health wellness.
Avoiding a Mental Health Relapse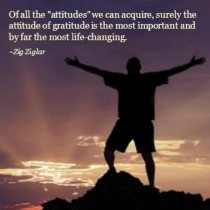 I think it's important to constantly aim to stay in the moment with gratitude so that little things don't bring you down anymore. It's easy to start comparing yourself to others once you're well, and worry about the same old stuff -- not having enough money, wanting to be thinner and all things that don't matter in life as much as your commitment to mental health wellness. I find the 20s a hard age as I'm still trying to figure out where I'm going and who I am. Stressing about my future and self-worth is what contributed to my downfall, and as I grow, I'm learning more and more about my triggers. Once you've experienced mental illness, I believe it's a lifetime process of staying in recovery and making sure you don't relapse. It's important to have tools up your sleeve constantly to keep you focused on what's important and not let "life" take over.
A Lifetime Commitment to Mental Health Wellness
Be wary of the difference between your needs and society's expectations of you. Grow into the person you already are not one that is constantly trying to please others in order to be accepted. Self-acceptance is not easy but it is a requirement if you plan to win your fight with the demons.
APA Reference
Virag, K. (2015, July 17). Mental Health Wellness Is a Lifetime Commitment, HealthyPlace. Retrieved on 2023, December 5 from https://www.healthyplace.com/blogs/mentalhealthforthedigitalgeneration/2015/07/staying-well-is-a-lifetime-commitment
Author: Kristen Virag