Adult ADHD and Career Choices
I'm here to talk to you today about how to make a career choice that would work well with your adult attention-deficit/hyperactivity disorder (ADHD). I had a great job in Boston working for the Unitarian Universalist Association and I loved my supervisor and my colleagues. Still, there was always something about sitting behind a desk that just didn't work for me.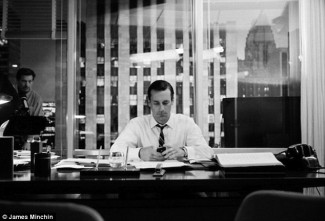 I remember very clearly the day my lovely wife, Sarah, and I sat at Borders (yes, it was a few years ago and the wonderful store that was Borders still existed) looking through books about career advice. (We bought none of them and this could certainly be one reason why Borders went out of business.)
Career Book Advice
The books revealed to me that I was meant to be either in education or in medicine. I immediately went to the test prep book section and bought one to prepare for the Massachusetts Teacher's License Exam (MTEL). First, let me say, it was great to study for this exam. I had recently broken my foot and had five weeks of bed rest ahead of me to allow the bone time to heal -- doing algebra was just what the doctor ordered.
My Career(s) with Adult ADHD
I took the exam a few months later and became a certified middle school math teacher! Hurrah! My career could finally begin!
And then, there were no job openings for me.
Teaching was going to provide me with the ability to bounce around in front of a classroom, interact with kids all day, spend some time with adults, and teach a different lesson each day. My adult ADHD me could really flourish it seemed. But alas, no jobs.
What next? Medicine. How about a field where jobs were plentiful and moving around was even more necessary than with teaching? Yes! Exactly! Enter physical therapy.
Well, rather, re-enter physical therapy. I had thought about this as a career since before college began, though going to Bryn Mawr College didn't lend itself to this career, because they had no program for it. Being a physical therapist allows me to bounce around just about all day and, better yet, I can change my specialty every few years if I feel like it. This is the perfect career for me and the way my brain works.
Thing is, too, it's a completely appropriate career. When you have adult ADHD, you don't need to work doing just anything. You can live your passion and support your brain at the same time. You just need to figure out what you love and how best to pursue that. I love helping other people and I love to educate. For me, physical therapy lets me educate others about how to best help themselves and their bodies. Pretty good deal, right?
You can also connect with Elizabeth Prager on Google+, Facebook and Twitter.
APA Reference
Prager, E. (2014, September 8). Adult ADHD and Career Choices, HealthyPlace. Retrieved on 2019, September 23 from https://www.healthyplace.com/blogs/livingwithadultadhd/2014/09/adult-adhd-and-career-choices
Author: Elizabeth Prager
Though it can be daunting, it seems like people with ADHD can have a wide variety of careers, including physical therapy! We all have our systems and coping methods to deal with the more difficult parts of our jobs, and I'm sure you will be able to develop those as time goes on. Worst case scenario: you don't like your job and find another, more fulfilling and appropriate one. Best of luck!
Leave a reply