Avoid Political Stressors, Stay Happy
Presidential elections can create a host of political stressors. But politics don't have to hold your mental health hostage (Ruminating Can Harm Your Mental Health Recovery). Follow these tips to avoid political stressors and achieve bliss.
Three Ways to Avoid Political Stressors
Don't Take Politics Personal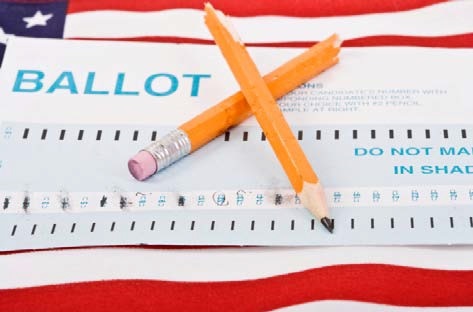 My first major depression occurred after the 2004 presidential election. I was a senior in college at the time and attended a conservative Christian university. During that election I felt like attacks on Democratic candidates were an attack on me. I felt like comments by the religious right were an attack on my faith as a progressive Christian.
What I've learned in the past 12 years is not to take people's comments personally. In general, I think it is important to stop taking things personally. I know great people who are Republicans. I know great people who are Democrats. I even know great people who are Libertarian. We can disagree about a lot of things and that's okay. At the end of the day, people are more important than political beliefs. I don't take political comments personally and I try not to label friends and family according to their political persuasions.
Be the Change
Political change and action are important and definitely have their place. But the most important action you can take to increase your own happiness is to be the change you wish to see in the world. Volunteer, raise money, say hello to strangers with a smile—be the change in whatever way you can (Positive Actions Will Lead to Positive Thinking).
"Being the change" will help you think positive and it turns out that positive thinking is easier than you think. I have found that when I put my focus on being the change, conversations about politics don't seem as important.
Avoid Political Talk
Speaking about conversations about politics—avoid them. I recommend avoiding any political conversation that could turn into a debate. These types of dialogs rarely change anyone's mind and typically cause stress and anxiety. Avoiding political conversations is one more way to establish healthy boundaries. I encourage healthy conversations about issues, but political talk? No, thank you.
APA Reference
Hoskin, A. (2016, September 28). Avoid Political Stressors, Stay Happy, HealthyPlace. Retrieved on 2023, December 11 from https://www.healthyplace.com/blogs/livingablissfullife/2016/09/avoid-political-stressors-stay-happy
Author: Arley Hoskin, CMPS