From Trauma to DID: The Comfort Factor
As a little girl, I loved going to bed at night. Alone under the covers, the room dark and quiet, I went away. I wasn't asleep, though I drifted off eventually. I was just gone. It was the most glorious relief. It was my secret trick, this disappearing act. I didn't know then that it's name is dissociation, or that it took many forms and existed to meet my needs. I called it "thinking." Even today, when someone brings me back from another place with a question or comment I often reply, "Oh sorry, I was just thinking." Even today, my ability to disappear is my greatest comfort. And it was born of an enormous need. This unmet need for comfort, The Comfort Factor, is one of the reasons I have Dissociative Identity Disorder.
[caption id="attachment_255" align="alignleft" width="265" caption="By Lance Neilson"]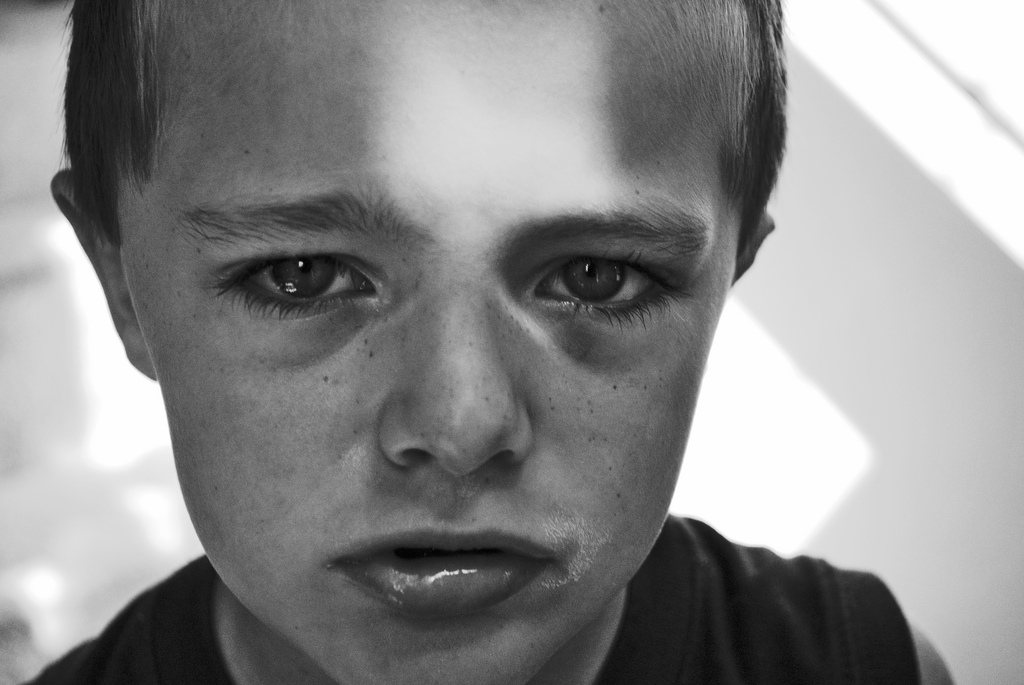 [/caption]
But the film in your memory, you cannot walk out of it so easily. Wherever you go it is always playing. So when I say that I am a refugee, you must understand that there is no refuge. -Chris Cleave, Little Bee

The Comfort Factor
This is life for most children who develop DID. There is no refuge for them. They are utterly overwhelmed on a regular basis. Some of their most primary needs aren't met. They need protection they won't get. They need help that won't be offered. Barring those things, they need, at the least, some comfort. Ideally, this comfort would come in the form of another person, someone Alice Miller calls a "helping witness." She describes this helping witness as " ... a person who loved them, but was unable to protect them." In The Essential Role of an Enlightened Witness in Society, Miller explains:
Dostoyevsky [sic], for instance, had a brutal father, but a loving mother. She wasn't strong enough to protect him from his father, but she gave him a powerful conception of love, without which his novels would have been unimaginable.
When trauma is inescapable, when there is no protection or help, a child must be nurtured and comforted if he is to have any hope of survival. These needs, at bare minimum, must be met. But there are children who have neither protection nor any form of comfort. The luckiest of them develop DID. A last resort, it is still a viable way to satisfy this unmet need for comfort. In lieu of a real life refuge, they flee into their minds. In lieu of a flesh and blood helping witness, they create their own.
From Trauma to DID
It wasn't just trauma that caused the disorder I live with today. It was the enormous psychological and physiological stress I endured as a result of The Sensitivity Factor. It was the outright and total abandonment of reality that The Denial Factor demanded. It was the malleability of my early childhood identity, The Age Factor. And finally, The Comfort Factor, the parched and gnawing unmet need for comfort. All of that is how I got from trauma to DID.
Complete Series: From Trauma to DID
Part 4: The Comfort Factor
Follow me on Twitter!
APA Reference
Gray, H. (2010, August 30). From Trauma to DID: The Comfort Factor, HealthyPlace. Retrieved on 2019, September 23 from https://www.healthyplace.com/blogs/dissociativeliving/2010/08/from-trauma-to-did-the-comfort-factor
Author: Holly Gray