About Amy Kiel, Author of Depression Diaries Blog
Hello. I'm Amy Kiel and welcome to my depression blog, Depression Diaries. I am a passionate mental health activist learning daily to live a beautiful life despite an ongoing 20 year battle with major depressive disorder. As part of my work to spread awareness and share the message of hope, you can count on me to talk candidly about the real life challenges associated with depression and the many mental health issues that often accompany it. There's no sugar coating it around here.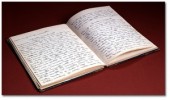 Even though my message often focuses on the light beyond the darkness of depression, I will use this depression blog to tell it like it is when times are tough and when I recall the most difficult parts of my journey.
My Hope for Depression Diaries
In the Depression Diaries, I hope to shed light on daily life with depression, different depression coping strategies and types of therapy, as well as revealing the secrets of the illness that too many souls are afraid to share for fear of rejection and resulting stigma (What Is Stigma?). I think, or at least hope, you'll find my passion for making things right in the world of mental health contagious and my determination to keep going, encouraging. Having a serious capacity for empathy and an open heart to all, I invite you to share your journey, too.
Depression Diaries Is A Step in Bringing People Together
I have helped to bring the global mental health community together on Twitter as a result of creating the Mental Health and Social Media Chat (#mhsm). I continue to seek opportunities to create positive change by volunteering and participating in the development of a local chapter of the American Foundation for Suicide Prevention (AFSP) in my city. I also support AFSP by taking part in local and national walks when possible. My aspirations as an advocate and activist are truly limitless.
Using This Depression Blog as a Tool of Understanding
Having experienced two suicide attempts myself, I fully comprehend the depths and seriousness of depression. By sharing my insight and experience, I plan to help others understand the condition that affects far too many in a more intimate way. In reading this depression blog, it is my hope that you will feel better understood or better able to understand someone who is living the reality of depression.
Finally, on a fun note, I have a beloved Cavalier King Charles Spaniel and two fabulously unique and wonderful children, a boy and a girl, who keep me focused on the most important things in life, like playing, cuddling and enjoying the moment fully whenever possible.
APA Reference
Kiel, A. (2011, April 28). About Amy Kiel, Author of Depression Diaries Blog, HealthyPlace. Retrieved on 2023, December 11 from https://www.healthyplace.com/blogs/depressiondiaries/2011/04/about-amy-kiel-author-of-depression-diaries-blog
Author: Amy Kiel
Depression causes symptoms of depression. Any illness can cause you to feel depressed. A serious illness can cause thoughts of suicide. Sleep Apnea can cause loss of sleep. Loss of sleep can cause one to feel depressed. Your aunt sounds Depressed, an illness in itself that can be treated with a variety of medication. Some are more effective than others and if one is not effective, try another one. Do not give up. With Bi-Polar-ism, one is very depressed at times and high and other times. It goes back and forth. Not depressed all the time. Depression is not something one can get over by oneself. Needs medical help, advice, medication.
Oneself experiences to depression, as a serious and common mental illness are welcomed. By this direct and practical manner to explication of depression, people acquires real reflection of their mental disorder: its onset, evolution, treatment and outcome. In these circumstances, the most important question is the outspoken of respective depressive ill patient on its suffering. Besides this, it is himself capacity of empathy of helping to others in their effort to recover from psycho-physic difficulties of depression. The common denominator of these philanthropist attempts remains the truthfulness and originality of data. Otherwise, they may be conceivable that lose its way of goodwill. More dangerous are subjective impressions of this mental disorder, even they rely on genuine statements. Thereafter, it should be carefully when anyone would to help others, whom suffer from depression. All the reports ought to be based on professional and scientific facts. Moreover, depression is serious psycho-somatic illness, but fortunately with good prognosis if the same is medicated by psychiatrist.
Thank you for doing this Amy. I am sure I'm quite older than yourself so I am going to contribute this .....PLEASE TELL people to go to a doctor NOT AN MD if you suffer from major depression. Go see a real doctor who treats brain disorders like depression, bipolar and those chronic disorders. I have dealt with my depression since my childhood which was sad to begin with. ty for caring enough to share. I always appreciate those who are capable of writing coherently. I lack those skills.
Thank you for your kind words and for reminding us of the importance of seeking the right kind of help when we need it!
Leave a reply