Ways to Stay Sober on New Year's Eve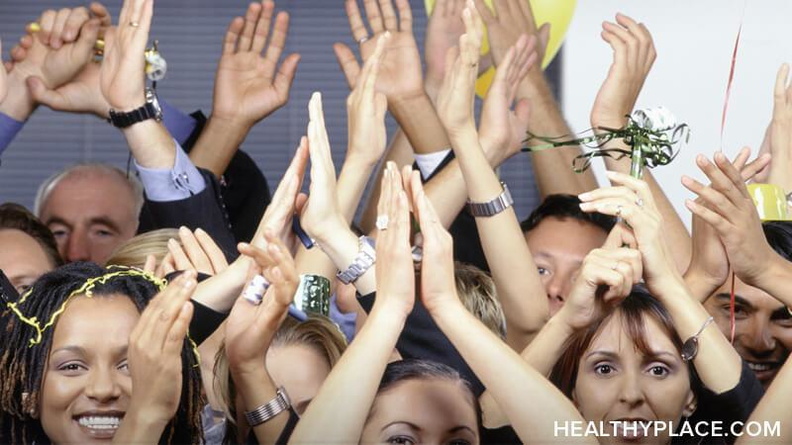 You can stay sober on New Year's Eve even though it is probably the biggest holiday of the year for parties. Whether it's simply champagne toasts at midnight or full-on drinking for the whole evening, it's a night known for alcohol consumption. For those of us in addiction recovery, it can seem like something to dread rather than celebrate. But, if you are proactive about how you handle staying sober on New Year's Eve, you can still have a good time and keep your sobriety intact. 
Know Your New Year's Eve Triggers
This New Year's you may find yourself invited to celebrate at multiple parties or get-togethers. Or, as a person in recovery, you may find the opposite true. You might feel isolated because your friends don't know how to approach someone who doesn't drink about New Year's Eve parties. In either situation, it's important that you have a good understanding of the potential addiction triggers you could face. 
It's obvious that if you are planning to attend a party where there will be alcohol, you could be triggered. Watching other people drink and get tipsy or drunk can certainly be a challenge, especially if you are new in recovery. You also may be triggered by running into old friends who you haven't seen for a while. Maybe you used to drink with them in the past, and things might feel awkward because you're not drinking anymore and they still are.
New Year's Eve triggers aren't just caused by parties, though. If you are planning to spend the evening alone at home, you can also be triggered. Loneliness, loss, fear of missing out, guilt, and shame can all bring out the desire to drink. 
The key to making it through the holidays sober is to be prepared with ways to manage any triggers that come up. It's also important to have a relapse prevention plan in place ahead of time. 
4 Tips for Staying Sober on New Year's Eve 
Here are a few ways that will help you stay sober while ushering on New Year's Eve: 
Take a sober friend with you to any parties or get-togethers where there will be alcohol. Not only will having another non-drinking person there make you feel more comfortable, but it will also help you remain accountable. 
Always have an exit plan in case you become uncomfortable. Being in a room or bar with a bunch of intoxicated people may be challenging ("Staying Sober in a Bar When You're an Alcoholic"). Don't be afraid or embarrassed to leave if you have to and be sure that you have your own transportation available to do so. 
Keep a non-alcoholic drink in your hand. This is helpful because if you already have a drink in your hand, friends won't offer you another one that may contain alcohol. It also serves to make you feel more comfortable - like you're one of the gang, even if your drink is a Diet Coke. 
Consider sober celebrations instead of parties with alcohol. This is especially important for those who are new in recovery, it just might be too soon to put yourself in a room with a bunch of booze. If you are attending 12 step meetings, you will probably find that they offer sober New Year's Eve celebrations of their own. 
Stay Safe and Sober This New Year's Eve 
When you know your triggers, plan ahead, and stay accountable, you can have a great time and stay sober on New Year's Eve and stay firmly in your recovery. Whether you plan to go out and celebrate with friends or stay at home with loved ones, I hope that you have a safe and sober start to 2019.
APA Reference
DeLoe, J. (2018, December 28). Ways to Stay Sober on New Year's Eve , HealthyPlace. Retrieved on 2023, December 11 from https://www.healthyplace.com/blogs/debunkingaddiction/2018/12/ways-to-stay-sober-on-new-years-eve
Author: Jami DeLoe