Drunkorexia -- Restricted Eating or Anorexia and Alcohol Use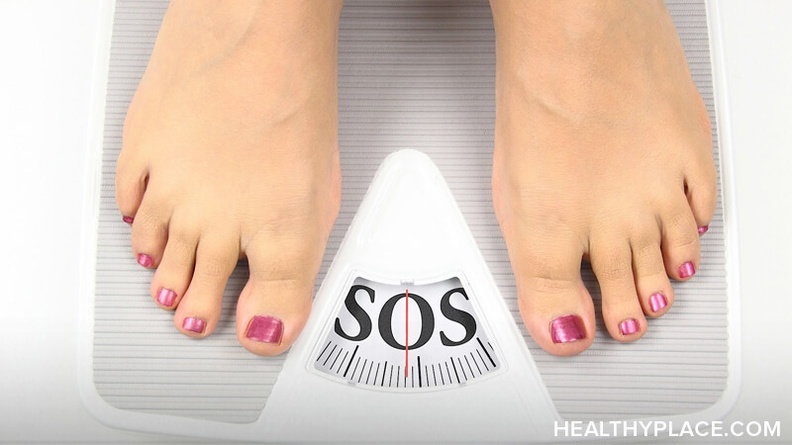 Drunkorexia is a non-medical term describing the habit of reducing food intake (or even anorexia) combined with alcohol use. This calorie restriction is used to compensate for calories consumed through alcoholic beverages. It is not a new phenomenon, but it's not a safe one either. Restricted eating or anorexia plus alcohol use is dangerous.
Drunkorexia on College Campuses
Restricting food calories in order to avoid gaining weight from drinking alcohol is most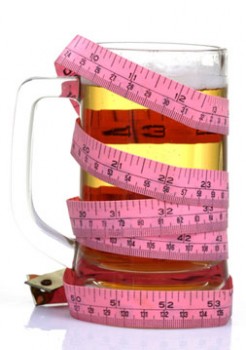 often discussed in relationship to college age women. Some studies show up to a third of American college students significantly restrict their eating or exercise excessively in order to "save" calories for drinking at night. About 10 years ago, I fell into this group.
I struggled with restricted eating and binge exercising in high school. (I don't know if my behavior qualified as anorexia or not, but it was certainly obsessive, unhealthy and noticeable). For me, my alcoholism and eating disorder were connected--in some ways one replaced the other. In college I gained weight, and while I was still normal or underweight for my height, I had not lost the thinking of my eating disorder and I felt horrified by my body. Once I started drinking alcohol, I quickly realized I could (theoretically) substitute alcohol for food. I set out to lose weight through an alcoholic diet. I restricted my eating and used alcohol -- I become drunkorexic.
The problem was, it didn't work. I continued to binge eat when I drank, and my alcoholism became worse. In a couple years I was bloated, heavier than I ever had been previously, and nearly dead from alcoholism.
Risks of Drunkorexia or Anorexia and Alcoholism
Americans are always being told to consume fewer calories, so why is drunkorexic behavior a problem? For one thing, severe food restriction leads to poor nutrition. All calories are not equal and if a good chunk of a person's calories are from alcohol, they are not getting the nourishment their body needs to function properly. In addition, drinking alcohol without food in one's system exaggerates the drug's effects. For some people, myself included when I was drinking, this increased intoxication is part of the point of restricting food. Unfortunately, it is dangerous physically and psychologically.
A recent study published in the Journal of American College Health found that college students who engaged in disordered eating or excessive exercise were five times more likely to engage in binge drinking episodes. While it is difficult to parse out cause from effect, and often the two are intertwined, such data shows there is a strong relationship between drunkorexia and binge drinking. Some research suggests that engaging in this type of behavior is more likely to trigger eating disorders or alcohol abuse.
What is your experience with drunkorexia? Please share your experiences, healthy or unhealthy, with eating, exercise and alcohol consumption.
APA Reference
Lesley, K. (2015, August 19). Drunkorexia -- Restricted Eating or Anorexia and Alcohol Use, HealthyPlace. Retrieved on 2023, December 9 from https://www.healthyplace.com/blogs/debunkingaddiction/2015/08/drunkorexia-restricted-eating-and-alcohol-use
Author: Kira Lesley
Excellent items from you, man. I have consider your stuff previous to
and you are simply extremely great. I really like
what you've obtained right here, really like what you're saying and the way in which wherein you say it.
You're making it entertaining and you still care for to stay it sensible.
I cant wait to learn much more from you. That is
actually a tremendous web site.
Leave a reply