The Challenges Behind Loving an Alcoholic Personality
Loving an alcoholic is challenging, regardless of whether or not the alcoholic is in recovery. There are certain personality traits common to alcoholics which add strain to relationships with friends, family, romantic partners, or professional connections when left untethered. What are some of these personality traits that come out when loving an alcoholic and how do they affect these relationships?
In my experience, alcoholics tend to be loners. They may have many friends and enjoy spending time with them, but when it comes to dealing with problems of any severity, alcoholics often isolate and are not very open and forthcoming with their thoughts and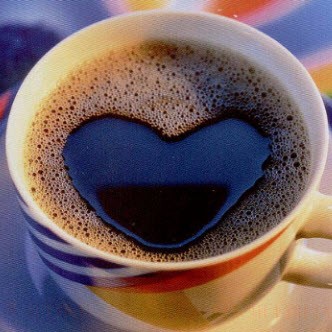 feelings. Alcoholics also usually display signs of control issues which are subconsciously connected to their drinking problem. They also tend to have low self-esteem, especially while actively drinking or in early recovery from alcoholism.
Alcoholics do not have a monopoly on these personality traits. But on the same token, there is an entire 12-Step program devoted to the friends and family who love an alcoholic. So that must mean alcoholics are pretty challenging people to love.
Communication Challenges When Loving an Alcoholic
Even before I started drinking, I isolated myself from my family. It wasn't until a year or so into sobriety that I realized how much I had hurt them by being unwilling to talk to them about almost anything in my life. I even went so long without calling home during college that my mom once sent me an email with the subject line, "Just making sure you're alive."
One of the main cornerstones of any loving relationship is good communication. Without communication, there can be no connection between individuals. If the communication exists but is negative or restricted, it creates tension between the alcoholic and the other person. Establishing healthy communication habits is a major challenge for everyone, not just alcoholics. The unique challenge for alcoholics is that the condition of addiction thrives upon loneliness and isolation. For whatever reason it is a normal personality trait that is universally shared between alcoholics.
Developing Codependency When Loving an Alcoholic
The controlling personality of alcoholics (I know best) combined with low self-esteem (I am worthless) leads to codependent relationships between alcoholics and their loved ones. This happens because when controlling his or her environment, the alcoholic assumes a position of authority in their relationships. Codependent friends or family members become reliant upon this guidance and feel lost without it.
Conversely, the alcoholic relies on the affirmations of their loved ones to combat their low self-esteem. Since the only way to build self-esteem is for the alcoholic to discover their own worth, they are unable to successfully challenge these thoughts and feelings and remain dependent on others. And thus, both parties are dependent upon the other person to ensure their happiness.
These three personality traits pose challenges to having a loving, healthy relationship with an alcoholic. Learning how to navigate a relationship with an alcoholic is difficult, but these problems can be dealt with through support groups like AlAnon. Other resources are available on the main Addictions Community page of HealthyPlace.
Photo credit: javaturtle, Flickr, Creative Commons, some rights reserved. "Coffee Love"
You can find Becky on Facebook, Twitter, Google+ and her website.
APA Reference
Doyle, B. (2015, July 30). The Challenges Behind Loving an Alcoholic Personality, HealthyPlace. Retrieved on 2019, September 16 from https://www.healthyplace.com/blogs/debunkingaddiction/2015/07/the-personality-challenges-behind-loving-an-alcoholic
Author: Becky Doyle
Leslie, thank you for the suggestion! I look forward to checking that book out - and perhaps even recommending it to a few friends and family members.
Thanks for reading Todd, I'm glad you enjoyed it!
Alcoholism often occurs in Co junction with other mental health cases, yes. In those cases, this article may not apply directly. Thanks for pointing that out!
Leave a reply