Addiction is Selfish, and So Is Recovery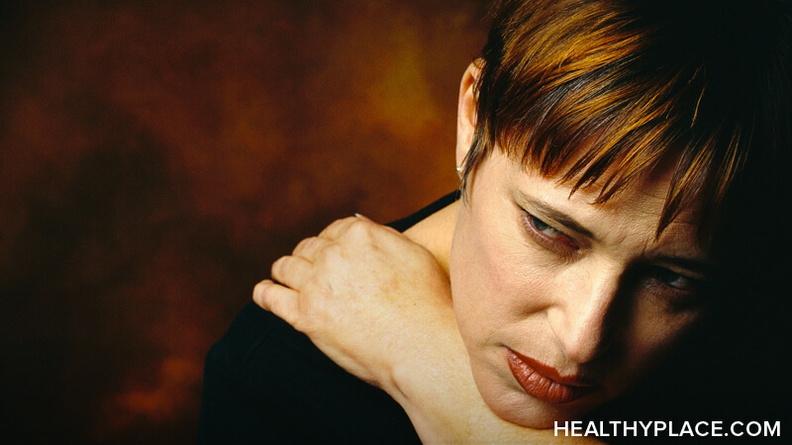 A few days ago a good friend of mine, Leah, asked for my opinion on a situation she was having with a friend of hers, Sarah. Leah was struggling to stay clean and sober, but recently, she recommitted to substance abuse recovery. Leah wanted to help her friend with a history of drug abuse, who is on methadone, so she has been driving Sarah to the methadone clinic three days a week. Unfortunately, Sarah recently started using drugs again and is pressuring Leah for drug contacts and even to drive her to drug deals. Leah decided she needed space from Sarah and asked if I thought seeking temporary distance was okay.
My response -- of course! As long as Sarah is overwhelmed by her drug-seeking behavior, she is not capable of being a good friend.
It is incredibly selfish (although not at all surprising) for Sarah to ask Leah to buy drugs when she knows Leah is trying to stay clean. Sure, ideally Leah would have deleted all her drug contacts and had the confidence to say no to Sarah right away. But addiction recovery is a process and it often happens in fits and starts. I hope for her sake that Leah severs ties to drug contacts, but the fact that she hasn't yet does not mean she owes it to anybody to engage in destructive behavior.
Being Selfish in Addiction Recovery
In my experience, we recovering addicts have to be selfish in some ways. We have to put our recovery first. For Leah, certainly aiding her friend in purchasing drugs would be bad for both of them. In addition, given Sarah's drug use and disregard for Leah's well-being, I believe Leah is justified in taking a break from their friendship. If that means Sarah has to find another way to the clinic, then so be it. In the grander scheme it is more important for Leah to stay clean and sober so she can be an even bigger help to Sarah and others.
Putting Sobriety First Sometimes Means Saying "No"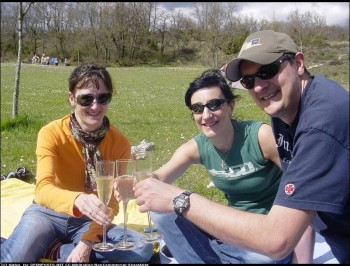 Personally, I don't mess around with things I find triggering. It amazes me when I hear fellow addicts in recovery talk about bringing wine as a gift or being responsible for drinks at a party or holiday. I don't know why anyone in recovery would want to do this, except perhaps it makes them feel non-alcoholic. I'm not judging anyone for this; the pressure to feel "normal" in society is tremendous. I've had to develop a certain protective confidence to say "no."
I have turned down many invitations to go out for drinks after work. I've been accused of never going to events I'm invited to by co-workers. But I am not antisocial. I frequently attend events where others are drinking. I just don't attend events where getting intoxicated is the main draw.
If someone asked me to pick up alcohol for a get-together, I would politely tell them I could not. Similarly, I do not keep alcohol in my house and when I have people over for movies or barbecues I don't supply alcohol. Honestly, the way I figure it, if a friend of mine does not want to hang out with me without being intoxicated, then we probably don't have much in common. If you can't tolerate a party that's alcohol free, that's really your problem, not mine. It might be selfish, but it's an attitude I feel I have to take.
APA Reference
Lesley, K. (2014, August 25). Addiction is Selfish, and So Is Recovery, HealthyPlace. Retrieved on 2023, June 1 from https://www.healthyplace.com/blogs/debunkingaddiction/2014/08/addiction-is-selfish-and-so-is-recovery
Author: Kira Lesley
Hi Kira. Great article. What about the recovering alcoholic who completely turns their back on loved ones because they must "focus on my sobriety"? Is it wise to do that considering the alcoholic displayed nothing but selfish behavior when they were actively using, creating feelings of anger and resentment, and now selfishly ignoring good hearted caring people who are not going to drive them to score dope? Isn't the addict just prolonging these feelings of anger and resentment?
[…] and addicts tend to think primarily about their own needs and feelings. With that selfish mindset, it is tempting to resist help because we often rate our self-worth according to how much we can do […]
Not drawing boundaries in recovery would be a huge mistake! Doing the right thing for yourself or others isn't always going to be the popular thing. In the long run it's best to put your recovery as priority number 1, because without your sobriety you can't be helpful to others at all.
Thanks for your comments Joe. I agree, you can't help others if you're in your addiction. I think the challenge for me is that as I continue in my sobriety journey, the more distance there is between me and my last drink, it's tempting to let other obligations or interests creep ahead of the actions I need to take for my sobriety. I know this is something a lot of people say - life got better, filled up with good stuff, and they stopped doing the things they needed to be doing and then they relapsed, or things fell apart even if they remained dry. So it is important to remember that we have to put sobriety first, even if others at times think doing so is selfish. For many of us, it's a matter of life and death!
I agree. I don't attend events where alcohol is the primary (or even secondary) purpose of the get together.
There is a big difference between going to dinner and someone ordering wine and going to bar to spend the evening.
Hi Mark, thanks for your comment. I know people in recovery who go out dancing frequently at clubs, and I even know people who've bartended while sober. I think people need to do what works for them in recovery. There's no one-size-fits-all and for some people being in that environment is important for some reason or another. But I know that I'm no Sam Malone (the alcoholic bartender from "Cheers") and I could not be in that sort of environment all the time. The longer I hang around in the bakery section of the grocery store, the more likely I am to buy cookies. It's the same with alcohol and other drugs. I also agree with you, it feels much different to go to dinner and have someone order a beer or glass of wine than to go out specifically for drinks. Good luck to you, thanks again for your input.
Leave a reply