Debunking Myths About 12-Step Programs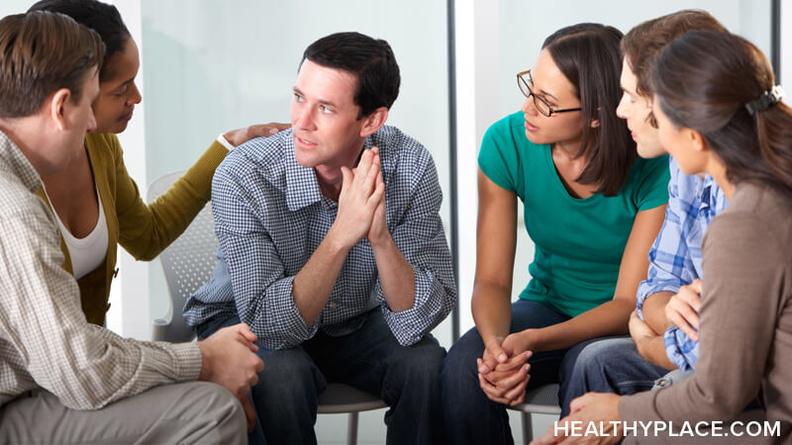 Many myths about 12-step programs have grown up since Alcoholics Anonymous (AA) was founded in 1935. Since that time, numerous fellowships have patterned themselves after the humble beginnings of AA. These 12-Step programs have enjoyed success over the years; however, they have also been criticized for their practices. Many of these criticisms, I feel, are somewhat misguided and have fed into the myths about 12-Step programs. I say this from the perspective of someone who found freedom from addiction using 12-step recovery. What are the myths about 12-Step programs that keep people away?
Myths About 12-Step Programs You Can Ignore
12-Step Programs Are Cults
First, 12-Step fellowships are not cults. The truth is that members of these programs not only have the ability to come and go as they please, but there are ample opportunities for open discourse and an exchange of ideas. If anything, there is a considerable amount of freedom and latitude to practice one's program. The one common denominator is the desire to quit (fill in the blank).
Belief in God Is Mandatory
Another myth is that 12-Step programs require that you believe in God. In reality, The 3rd Step plainly states, "(We) Made a decision to turn our will and lives over to the care of God as we understood him." This is the concept of a Higher Power, as long as it is loving, caring, and greater than oneself.
There have been many who have simply used the group as their Higher Power. For others, the higher power may be nature, the subconscious, or any other power you feel is greater than your conscious mind. In the end, there is no one who will tell you what you have to believe in.
12-Step Meetings Are One-Dimensional
Another misconception is perpetuated in the media. I have seen numerous movies and TV shows that depict 12-Step meetings. More often than not, they show an individual standing in front of a room at a podium telling their story. While this may be the case in some meetings, many are much more involved than that. For example, Big Book studies, Just for Today discussions, and Informational Pamphlet meetings explore the vast literature of 12-Step programs.
I acknowledge the fact that some people have difficulty getting involved with a 12-Step program. I also realize that there are other alternatives to 12-Step programs such as Secular Organizations for Sobriety (SOS), SMART Recovery and many other secular and religious organizations designed to aid addiction recovery (Is AA the Only Way to Recover from Alcoholism?). What I need to stress is that untold thousands have been able to find a new way of life through 12-Step programs. Speaking for myself, it saved me and has helped me discover a life I once thought was impossible.
APA Reference
CASAC, K. (2012, September 3). Debunking Myths About 12-Step Programs, HealthyPlace. Retrieved on 2019, September 17 from https://www.healthyplace.com/blogs/debunkingaddiction/2012/09/debunking-myths-about-12-step-programs
Author: Karl Shallowhorn, MS, CASAC
Insidious Sid, perhaps AA is not a good choice for you. Many people find it helpful. Some people find it helpful even where psychological therapy and testing has not helped (which is difficult in itself--it can take a long time to find a psychologist who is helpful and effective for you). In addition, you can certainly do both.

I think it's important to point out that Alcoholics Anonymous and Narcotics Anonymous do not run any treatment centers. The entire treatment center industry is highly unregulated and I believe some of them are over-priced scams (while others are not). But Alcoholics Anonymous and Narcotics Anonymous do not receive money from treatment centers, even those who advocate 12-step programs, except, perhaps from the sale of books.
Chris - Yes, some of my posts relate to 12-Step recovery however I would say most do not. In my 25 years as a member of a 12-Step program I have seen many people come and go but I have seen many find a better way to live. Statistics vary on the success rate of AA/NA vary (see <a href="http://www.12step.com/statistics.html" rel="nofollow">12 Step Statistics</a>). I aslo recommend such programs as SOS. My belief is that the more supports a person has in their recovery the better they will be able to be successful. Research has shown that the combination of traditional outpatient treatment and 12-Step attendance can be more effective than either method alone.

I do not see AA/NA as a "negative approach" to recovery. If anything I see it as a beacon of hope to the addict who still suffers. Everyone is entitled to his/her own opinion.
Peace
Karl
Actually Wil, I do not speciefically state that I am a member of any <strong>specific</strong> 12-Step program. Okay, so I may be splittnig hairs here. I am trying to respect and adhere to the traditions. I also do not see myself as a 12-Step spokesperson. My blog is simply my own personal reflction of recovery in its various forms.

And no, you're not harassing me.
Peace
Karl
Leave a reply