Schizoaffective Disorder and Getting Surgery on My Knee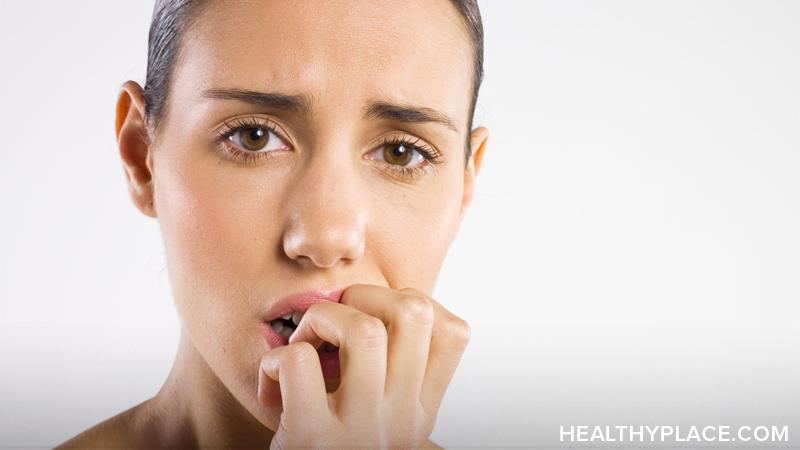 By the time you read this, all the events described here will have been resolved. I am writing on March 5. In less than a week, I will have surgery for a torn meniscus in my knee. Part of me is glad I'm having the surgery, but the schizoaffective in me is freaking out.
This Schizoaffective Has Tried Everything But Surgery
I've tried everything besides surgery. I did physical therapy, which seemed to be helping for a while. But then the physical therapy seemed to be making things worse. My doctors tell me to exercise my knee as much as I can. Guess what? It's not their knee.
Earlier this year, my husband, Tom, and I went to the Art Institute of Chicago and I overdid the walking. And a few days ago I walked to the end of the block to see if a comic book store was still there. I could tell my knee was in agony, but I really wanted to know because a graphic novel I want is supposed to come out in September. My knee has been in excruciating pain ever since.
Anyway, I also tried an injection of cortisone. That made my knee feel worse, too.
My Schizoaffective Anxiety Makes Me Scared of Surgery
I'm afraid to have surgery. I'm scared because everything else I've tried has failed. My doctor said the worst thing that can happen is that my knee won't get better. I guess if I learned to live with schizoaffective disorder, I can learn to live with this painful knee. But walking outside is so healing for my anxiety and schizoaffective symptoms.
What I'm guessing will probably happen is that my knee will get substantially better, but maybe not feel exactly like it used to. I really believe that, but I needed to write it down because I was triggering my schizoaffective depression with what I was writing earlier in this article.
I acknowledge that things have not been going well for me. It's a bad time of year for me anyway at the end of winter, with or without impending surgery.
One funny thing I'll tell you is that, before I found out I needed surgery, I bought tickets for me and Tom to go to a Tori Amos concert. I'm a die-hard fan of hers. When I found out I need surgery, one of my first thoughts was that I hoped it didn't conflict with the concert. It doesn't, but I still have to laugh at myself about that.
I guess the crux of the matter is that surgery is scary, whether or not you have schizoaffective disorder. I just feel lucky I have Tom, my parents, and the rest of my family and support team to get me through this.
APA Reference
Caudy, E. (2022, March 17). Schizoaffective Disorder and Getting Surgery on My Knee, HealthyPlace. Retrieved on 2023, November 28 from https://www.healthyplace.com/blogs/creativeschizophrenia/2022/3/schizoaffective-disorder-and-getting-surgery-on-my-knee
Author: Elizabeth Caudy