Meeting New People When You Live with Mental Illness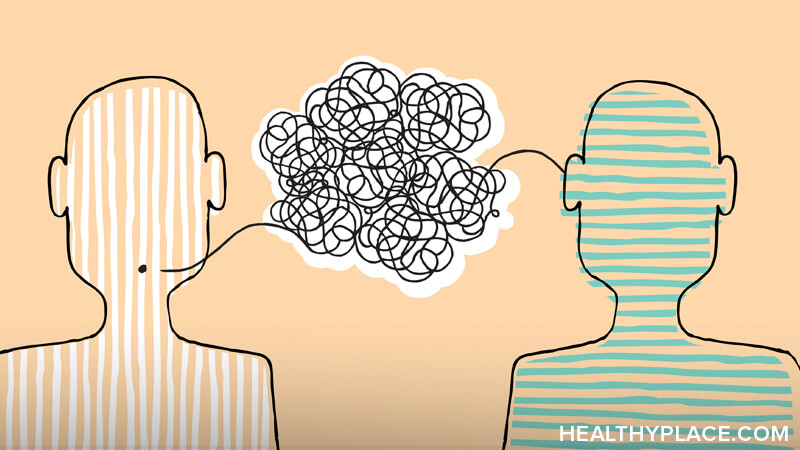 Meeting new people can be difficult. My schizoaffective disorder makes it hard for me to strike up conversations with strangers, let alone make new friends. But recently on vacation, I met a young woman who I knew could be a good friend if she didn't live so far away. For the sake of her privacy, I'll call her Gina (not her real name). 
How I'm Meeting New People
Gina is a 22-year-old mom who works at a crystal and rock shop in northern Wisconsin. She's very pretty and has a voice like Sarah Silverman. I chatted with her along with my brothers and my husband, and then I asked her if she had a book about crystals and rocks I'd been looking for. Gina said the shop did have the book and she led me across the store to show it to me.
Gina was wearing a sleeveless top and I could see she had hairy armpits. I complimented her on not shaving under her arms and we struck up a conversation about that. I told her I wouldn't shave under my arms either--but not doing so makes me self-conscious, even though my husband wouldn't mind. She said she didn't shave so that her daughter wouldn't be self-conscious if she chose not to as well.
Then she complimented me on a ring I was wearing that I treasure. It belonged to my great aunt who passed away four years ago and she gave it to me years earlier. I told Gina she'd passed away and Gina said she was sorry. I told her how much I missed her, even though she'd lived to the ripe old age of 97.
Then Gina and I went back to the front of the store where it was cool and rejoined my brothers and husband.
Meeting New People May Not Be So Hard After All
I'm Proud of Myself for Striking Up a Conversation with a Stranger, Despite My Schizoaffective Disorder
As I mentioned, my schizoaffective disorder makes it hard for me to meet new people and make new friends. But, even though she's so young, I really feel that Gina and I could be friends because we had a lot to share and she is such a warm person. I'm proud of myself for getting out of my comfort zone and striking up a conversation with her.
I told my brothers and my husband I was proud of myself for taking that chance with a stranger when we left the shop. They said they were proud of me, too. And it all started from complimenting a woman on her hairy armpits. It makes me wonder if I should stop shaving my armpits, too. But maybe I'll stick to stretching one comfort zone at a time. Meeting new people may not be as difficult as I thought.
See Also:
APA Reference
Caudy, E. (2018, August 30). Meeting New People When You Live with Mental Illness, HealthyPlace. Retrieved on 2023, September 30 from https://www.healthyplace.com/blogs/creativeschizophrenia/2018/8/meeting-new-people-when-you-live-with-mental-illness
Author: Elizabeth Caudy