Schizophrenia Treatment Benefit: Took Myself Less Seriously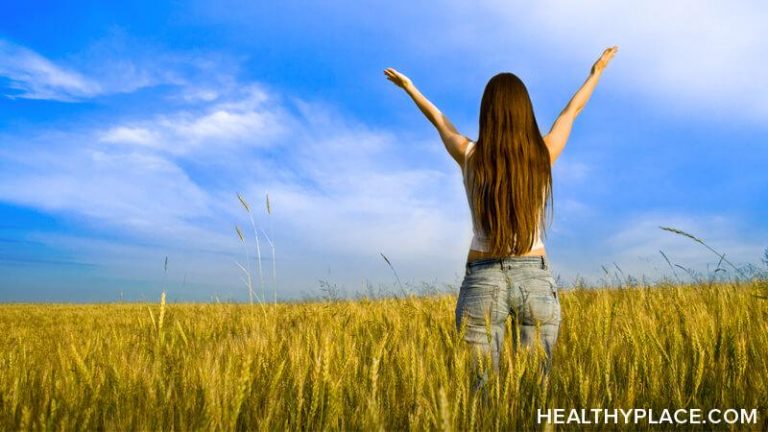 When you're receiving the benefit of schizophrenia treatment due to having a psychotic episode (because of schizophrenia or schizoaffective disorder), and find yourself on psychiatric medication, it is hard to think that any good may have come out of it. No matter if you racked up two college degrees in spite of it. No matter if you found a loving partner in spite of it. It seems that all the good came in spite of it. But recently I thought of one benefit that came because of getting diagnosed and receiving schizophrenia treatment.
Recently, I was scrolling through options on Netflix and up popped My So-Called Life, a staple of 1990's television adolescence starring Claire Danes. I asked my husband Tom if he had ever watched the show. He said "no."
I said, "I took myself too seriously to watch it."
And then it hit me. I took myself way too seriously before schizophrenia treatment benefitted my attitude.
Before my psychotic episode and the diagnosis of schizophrenia that ensued, I took myself way too seriously all the time. I thought I was above everything, even my teachers at The Rhode Island School of Design (RISD), which is where I developed symptoms of schizophrenia.
Schizophrenia Treatment Benefits
I think "taking myself too seriously" was part of my budding illness, and having the benefit of treatment for schizophrenia caused it to lessen (10 Early Warning Signs of Schizophrenia). If you have an illness, you have an illness. I blame myself a lot for my illness. Everyone—from Tom to my therapist—says I'm being unfair to myself, but I do it anyway.
I like to think everything happens for a reason—including schizophrenia and schizoaffective disorder. If I hadn't received the benefit of schizophrenia treatment, I may not have transferred to The School of the Art Institute of Chicago, which was a better fit for me. I knew that in high school but I chose RISD at first because I wanted to live in a different part of the country. Most importantly, I might not have met my wonderful husband, Tom, without my illness and I definitely wouldn't be writing this blog as an advocate for mental health.
After I received schizophrenia treatment, I watched my parents' VHS tapes of the movie Titanic starring Leonardo DiCaprio and Kate Winslet, something I would never have done before what with my snobby taste in movies. And it became a Monday night ritual to watch Ally McBeal with my Dad, and, later, at the women's residence where I spent a semester at Parsons' School of Design of The New School.
As I write this, I'm wearing blue jeans, a hoodie, and a Pandora bracelet. In my teens, there was a rumor going around my high school that I made my own clothes because my fashion statements were so deliberately, painstakingly odd. Now I just dress for comfort.
Maybe part of it is that we mellow out as we age. But I was very rigid before schizophrenia treatment benefits kicked in. A song lyric by 1990s icon Ani DiFranco comes to mind:
What doesn't bend breaks.
I broke. But, when I healed, I learned to bend.
APA Reference
Caudy, E. (2017, October 12). Schizophrenia Treatment Benefit: Took Myself Less Seriously, HealthyPlace. Retrieved on 2023, March 30 from https://www.healthyplace.com/blogs/creativeschizophrenia/2017/10/schizophrenia-treatment-made-me-take-myself-less-seriously
Author: Elizabeth Caudy