Fight January Depression with Creativity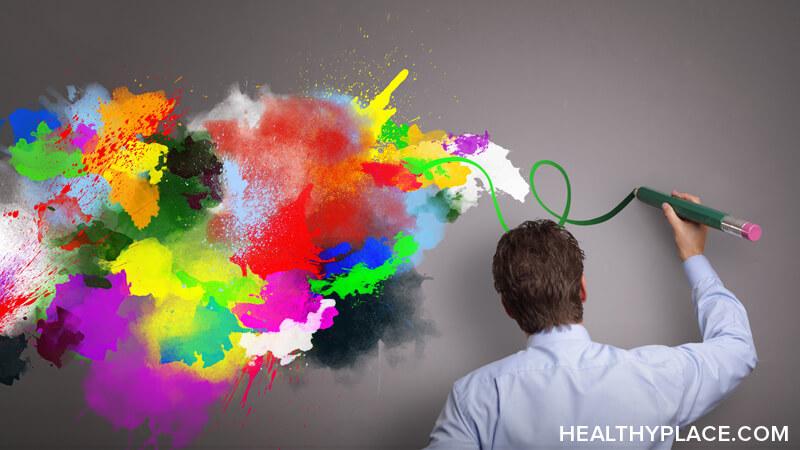 January depression can be difficult (as depression can be during other winter months), but creativity can help you fight depression and hopefully find some ways to enjoy winter with depression. After the holidays, it can be hard for some of us to get back into the mundane day-to-day routine, and depression may only exacerbate that feeling. Finding creative ways to counteract January depression is essential if we're going to find pleasure in our daily lives, especially during the bleakness of winter.
Creative Tips to Fight January Depression
Declutter. While this might not seem like a creative activity, it is actually a first step in preparing yourself for creativity. Looking at a fresh, clean slate can get the creative juices flowing. Also, a messy and cluttered home tends to make depression worse. Give yourself a new start by surrounding yourself with a clean and beautiful space.
Redecorate a room. This does not have to be a big-budget affair. You can simply add a few brightly-colored pillows to lift your mood during the dark days of winter or add some vases of fresh flowers. If you're up to it, you can rearrange furniture or paint the walls a new color (Create Happiness, Hope and Harmony With Color). Find a creative way to change a space that makes it a haven for you.
Try a new haircut or hair color. While I know that self-care is hard for those of us who battle depression, it's still necessary (Depression Self-Care for When You're Really Depressed). Regular haircuts are important, and we should be getting them anyway. So, while we're in the salon, why not get creative and try a new style? And, while we're being creative, why not go ahead and try a new hair color, too?
Read a book that challenges you. Reading is a healthy way for me to cope with my depression. Many of you may have already discovered the pleasure of reading, but how about taking it one step further? Join me. I'm challenging myself this year to read a book by Ernest Hemingway. I've read most of the classic authors, but somehow I missed all of his works. Find a book that challenges you and read it this year. Start this month and don't allow January and the rest of winter to be a season of worsening depression; instead, allow it to be the season you used creativity to conquer that book you have always wanted to read but thought you never would.
Discover a new hobby. Have you always wanted to paint? Now is the time. Do you want to learn to play a musical instrument? Go for it. I realize depression causes a lack of motivation, but finding creative outlets is beneficial and therapeutic during January depression. Also, there are many online learning opportunities, so you might be able to find what you need without having to leave the comfort of your home.
With some thought and planning, you can put creative strategies in place that will turn January into a month you look forward to seeing appear on the calendar. While it used to be the month in which I struggled most with the winter blues, I've found that using creativity has helped me see January as the beginning of new and exciting opportunities.