Have Depression? 4 Ideas to Start off 2018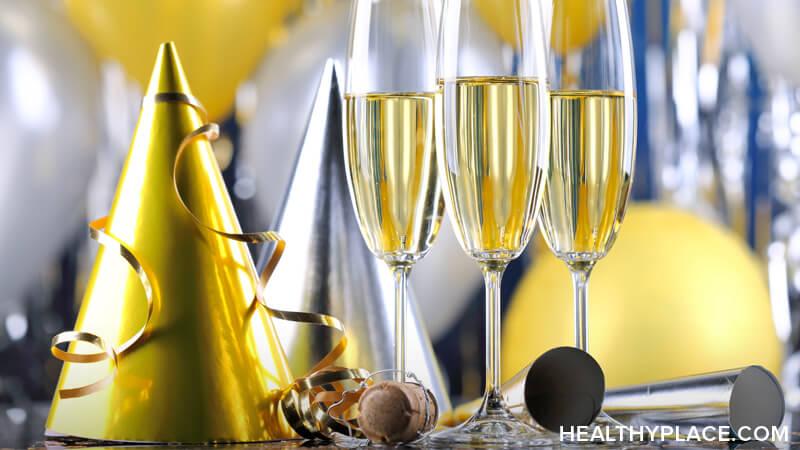 I have depression, but I'm inspired because it's nearly 2018. There's an excitement that comes with new beginnings. And while my depression won't just disappear because it's a new year, there are things I can actively do to help lessen my depressive symptoms. I've thoughts about how I want to enter into 2018 that I would like to share with you. I don't have to give up the excitement of the new year because I have depression, and neither do you.
Even If You Have Depression, You Can Still Start 2018 Off Right
Decide What You Want to Improve Upon
As I kick off the new year, I could choose to just focus on one area of my health. However, in order to feel my best, I know that all aspects of my health (mental, physical, spiritual, financial, social) must be considered. When I eat right, exercise, take time for meditation/prayer, have my finances in order, and spend time being social, I notice that I feel less depressed. That's why I've decided to make small improvements in each of the five areas of my health.
What areas of your life or your health do you want to improve upon? Take a moment to consider where you want to make improvements and what actions you'll take.
Aim for Average
Many times, New Year's resolutions fail because people haven't yet created the habit to make the change. This can make the resolution unrealistic and the expectation for a lasting change too high. Then, once that first piece of pie is eaten (for a weight loss resolution) or that first workout is skipped (for an exercise-every-day resolution), people tend to give up altogether.
If you plan to give each of the items on your improvement list 100% effort each and every day, in a matter of days or weeks, you will undoubtedly fall short, face disappointment, and feel like quitting. This is why, as we kick off 2018, I recommend that you aim for average--but not because you have depression. Rather than expecting perfection and setting yourself up for failure, leave room for yourself to be human. Create realistic expectations as you kick off the new year. For example, rather than "exercise every day," choose "exercise a minimum of three days a week."
Find Your Carrot and Stick
Do you remember what it was like to receive a gold star in school? A teacher could get me to jump through hoops all over getting a gold star. I am still a firm believer in rewards for meeting my goals, especially when I'm just starting out trying to form a new habit.
Using the carrot-and-stick method of motivation, figure out what will motivate you to take action on your plan. Back to the exercise example, tell yourself that if you exercise a minimum of three days a week for a month, you'll earn a new "carrot" -- some fun, guilty pleasure. While I lean very heavily upon carrots, having a light stick can also be motivating. If you don't exercise three times a week for a month, you'll do whatever the "stick" is (some negative consequence).
Give Yourself Permission to Fail and Then Quickly Begin Again
Have you ever cheated on a diet and then thought, "Well, I'm off of my diet, I might as well have another dessert"? And this continues for two or three more months and you end up gaining weight? What would have happened if you had decided to turn things around right after eating that one dessert?
Or maybe, "I'm already in debt. What will spending an extra $20. hurt?" And soon, you're much more in debt than just an additional $20.
Give yourself permission to fail but then, quickly get back on track.
I hope that by incorporating these ideas, you'll find that your depressive symptoms are lessened and that 2018 is off to a good start.
APA Reference
Sedas, M. (2017, December 21). Have Depression? 4 Ideas to Start off 2018, HealthyPlace. Retrieved on 2023, June 6 from https://www.healthyplace.com/blogs/copingwithdepression/2017/12/have-depression-4-ideas-to-start-off-2018
Author: Michelle Sedas
"Aim for average" is the best advice for myself, coping with depression. And giving permission to fail reduces al lit of stress I think.
Hello Stefan,
I'm so glad those two tips spoke to you. Thank you for your comment.
Michelle Sedas
Solid suggestions, thank you
Thank you, Lana!
Michelle Sedas
These are great suggestions for all of us. We often set ourselves up to fail...yet another reason to punish ourselves. Thanks! Happy 2018!
Hello Marelen,
Thank you! Yes, it's so much better when we don't punish ourselves. Happy 2018 to you!
Michelle Sedas
Leave a reply