Apathy in Depression Is Challenging, Not Permanent
Apathy in depression is the feeling of indifference towards yourself, your life, and those around you (What are the Symptoms of Depression?). Apathy in depression is uncomfortable and disappointing because it makes what you once cared about seem unimportant. My love of being active and working hard has been replaced with a black hole that sucks up my emotions and desires, making me a mess of I-don't-cares and shoulder shrugs. I fear my apathy in depression and I resent the challenges that indifference creates.
Apathy in Depression Changes What You Know of Yourself
My depressive apathy is taking what I know of myself and chucking it out the nearest window. I used to work hard to go above and beyond expectations, holding myself to high standards and giving excuses only when necessary. My extreme apathy has destroyed my work ethic, though, and I can't even get myself to care about pressing deadlines.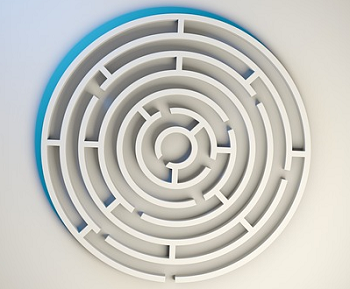 I also used to find great joy in humanity and the fact that we humans are living, breathing bags of water that can have conversations about the fact that we are living, breathing bags of water. But my apathy has proven capable of raining on my parade, making that joy appear pointless and absurd. It has effectively drained me of my will to live and my typical programming to always find a will and a way has been overwritten. Before my indifference became a problem, I was a hardworking, scrappy depression fighter with a love of lists and a knack for giggling at cat videos. Now I don't even look at cat videos.
Apathy in Depression Makes It Challenging to Cope
Apathy in depression is challenging in that it can interrupt your coping with depression strategy. I struggle to eat because I don't care that I'm hungry; I put off brushing my teeth because I don't care about keeping my cavity-free record; I don't write because I don't care about writing. There are some days that I feel like I don't care about my depression at all and I wonder if I can somehow slip away from my indifference by asserting that I'm indifferent.
No matter how complicated and apathetic this experience with apathy in my depression, I take comfort in my frustration. My frustration is a sign that some small piece of me still cares enough to take up arms against the dreaded apathy of depression. A tiny bit of my mind wants to fight forced nonchalance in my head and that's a nice reminder of the person I'm fighting to recover.
Find Tiffanie on Twitter, Facebook, Google+, and on her personal blog.
APA Reference
Verbeke, T. (2017, March 8). Apathy in Depression Is Challenging, Not Permanent, HealthyPlace. Retrieved on 2019, June 25 from https://www.healthyplace.com/blogs/copingwithdepression/2017/03/indifference-in-depression-is-challenging-not-permanent
Author: Tiffanie Verbeke