Depression and Gratitude as a Coping Skill
Thanksgiving is upon us today in the United States and, with it, a call to express gratitude for all that we have. This got me thinking about the relationship between gratitude and depression. Can expressing gratitude help depression?
Gratitude Can Help Decrease Depression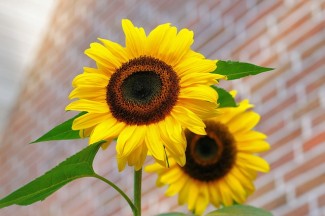 The answer, at least according to some studies, is yes, gratitude combats depression. Practicing gratitude can have a profound effect on our moods. In one study, a group of moderately depressed people were found to be less depressed after they completed a daily online gratitude exercise. The participants listed five things that they were grateful for during the day. Self-critical individuals, in particular, experienced a greater boost in overall happiness.
Why do gratitude exercises help improve our moods? Scientists point to a surge in hormones like dopamine, serotonin and oxytocin, as well as a shift in thinking. This shift moves the focus from negative outcomes to positive ones and helps boost our mood.
Gratitude Exercises
Take mote -- Practicing gratitude can be as easy as noting on a daily basis three things for which you are grateful. You may wish to take time at the end of the day for this exercise or simply take note throughout the day.
Write a gratitude journal -- This exercise can also be formalized by writing down things for which you are grateful in a journal.
Reach out – Reach out to those around you and let them know what you appreciate about them.
APA Reference
Tazzi, J. (2014, November 26). Depression and Gratitude as a Coping Skill, HealthyPlace. Retrieved on 2023, December 6 from https://www.healthyplace.com/blogs/copingwithdepression/2014/11/depression-and-gratitude
Author: Jennifer Tazzi
Thanks, Mark! all the best, Jenn
Leave a reply