Group Therapy for Depression – Help or Hindrance?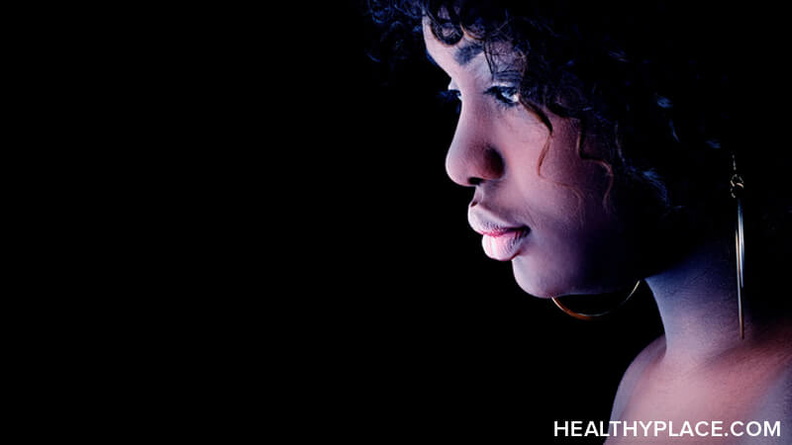 There are many depression-management techniques available; antidepressant medication, cognitive behavioral therapy (CBT), exercise and a proper diet, relaxation and general wellness treatments (eg. massage therapy, hypnosis, meditation, aromatherapy, etc.), and so on. Among these therapy techniques is group therapy. But... group therapy for depression? Is it a help or a hindrance?
In my many years of having depression, during which I have experienced three (diagnosed) major depressive episodes, it was only this most recent episode where I decided to attend group therapy sessions.
I was in a very, very bad place. Being rather impatient by nature, the meds + CBT sessions, while effective, were taking far too long. I spoke to my therapist. She suggested that I try group therapy, stating that in a lot of cases it can help. (Depression Support: Why You Need It, Where to Find It)
Anybody with depression knows that it's hard enough to get out of bed let alone get dressed and out of the house. Still, I agreed to go to a 6-week session starting that week.
Group Therapy for Depression Is Not What I Imagined
I went to the first group therapy session and there were twelve of us there, in a very small room (approximately 8 feet wide x 15 feet long), where we sat, six on one side, six on the other, facing each other. The chairs were small and uncomfortable and doubled as wee desks with a hinge on the left or right so we could position them in front of us, if we wanted. The room was bright and there was an overhead projector at the ready.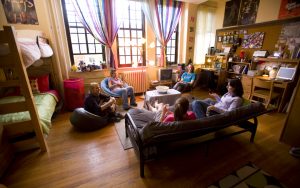 I don't know. I imagined a larger room with a dozen or so chairs, positioned in a sharing circle. I imagined dimmed lights and bad coffee. But this?
Still, trying to have an open mind, I listened as the therapist facilitator told us about herself and what these group therapy sessions for depression would be about (via slide presentation). We were given binders with reading materials and exercises and were told that we should do our best to read and complete the exercise by the following week's session.
Then the discussion portion of the session began. We went around the room and, if we wanted to, we spoke a bit about ourselves. Mainly, it was two gentlemen who piped up the most, telling us about their lives and various challenges with depression. They talked so much and so often, that even when the therapist interrupted to infuse positivity (which was immediately shot down) and ask if any of us had similar experiences to share; few of us did. Other than introducing myself, I didn't say a word.
I did my best to do the reading and finish the exercises. Not easy when you have no motivation to do anything.
Group Therapy for Depression Is Not Working For Me
I dragged myself to session two. Sadly, it was no better than session one and, though I sympathized with these gentlemen (the same two), to be completely honest, they were bringing me down! If that was even possible!
The day after session two, I called the facilitator and told her I would not be returning. When she asked me why I was quitting (she didn't use that word but I felt like a quitter nonetheless), I told her that listening to the others was not helping my depression recovery. I explained to her that these guys had me feeling worse leaving the session than when I arrived.
Group therapy ended up being a hindrance for me. Somehow, I thought that I would leave the sessions feeling uplifted… though I cannot imagine why I would think that. We were . . . after all . . . a group of people in the throes of depression.
APA Reference
Scott, L. (2013, August 4). Group Therapy for Depression – Help or Hindrance?, HealthyPlace. Retrieved on 2019, July 23 from https://www.healthyplace.com/blogs/copingwithdepression/2013/08/group-therapy-for-depression-help-or-hindrance
Author: Liana Scott
Hi Stargardteyes... I agree with Campalex that your statement : "Never let anyone make you feel like your problems aren't important just because someone else has it worse. …That's the equivalent of saying you can't ever be happy because someone else always has it better."

I'm so sorry you've had such a terrible time but grateful you took the time to share your story. Thank you!
Leave a reply