Introduction to Sean Gunderson, Author of 'Building Self-Esteem'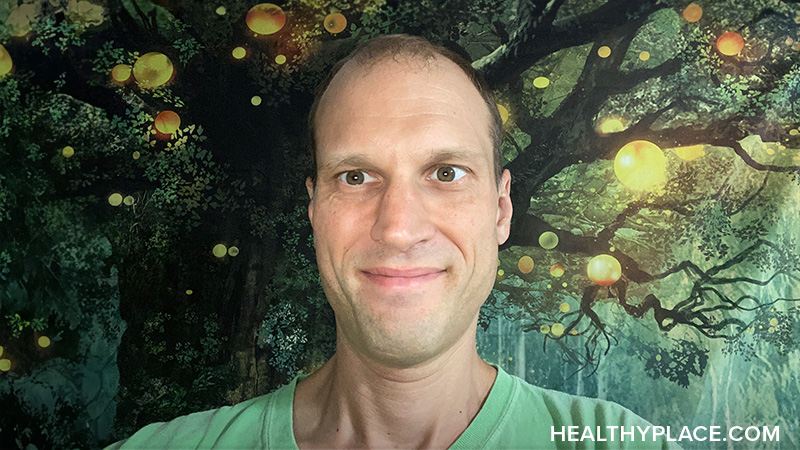 My name is Sean Gunderson, and I am the new author of Building Self-Esteem. I am optimistic to begin writing for HealthyPlace. I hope that my unique lived experiences, along with my engaging personality, will help make my blog a place that you turn to for ideas and support in your life's journey. In my own life's journey, I have come to realize the importance of self-esteem and have learned how to cultivate it effectively.
Sean Gunderson Learns the Value of Self-Esteem
I received a mental health diagnosis prior to the age of 18. In my life, I have been labeled with nearly every diagnosis under the sun, most often schizophrenia. However, time and again, these labels do not seem to reflect my subjective experience. Indeed, they often hinder other people's understanding of me instead of facilitating it. I am currently 39, so I have lived with these labels and the social implications that come with them for more than half my life. I have been through some of the most challenging circumstances that people living with such diagnoses can face.
Sean Gunderson Focuses on Building Self-Esteem
Through my journey, I have learned a lot, including how to build resilience and self-esteem. I have discovered aspects of our mental health system that work as intended: to improve the quality of life of those living with mental health challenges. I have also confronted aspects of our modern mental health system that seem counterproductive to this intention. By focusing on cultivating self-esteem, I hope to share with my audience the wisdom that I have gained in my life's journey, especially as it relates to living with a mental health condition. Indeed, amidst life's challenges, something so simple as self-esteem can make the difference between a positive outcome and a negative one. I also recognize that living with mental health challenges can serve as a hindrance to self-esteem. I want to use this opportunity to remind my audience that each of you has inherent value. In cultivating self-esteem, I hope to help you appreciate that inherent value.
Sean Gunderson's Plan for 'Building Self-Esteem'
At 39, after overcoming numerous challenges related to my diagnoses, I have found my own path to a meaningful life. Part of that path is giving back to my community. This blog is but one avenue to share the wisdom I have gained in my journey. I hope that reading my blog serves as an avenue for your personal growth. We all deserve to connect with our own inherent self-worth. Cultivating self-esteem is integral to this. I intend to use this blog to help my audience with ideas related to building self-esteem.
For more about me and my plans for the Building Self-Esteem blog, watch this:
Please join me on this journey to cultivate self-esteem, improve the quality of our lives, and make our corner of the world a better place.
APA Reference
Gunderson, S. (2023, September 6). Introduction to Sean Gunderson, Author of 'Building Self-Esteem', HealthyPlace. Retrieved on 2023, December 6 from https://www.healthyplace.com/blogs/buildingselfesteem/2023/9/introduction-to-sean-gunderson-author-of-building-self-esteem
Author: Sean Gunderson