How to Start Dating with Confidence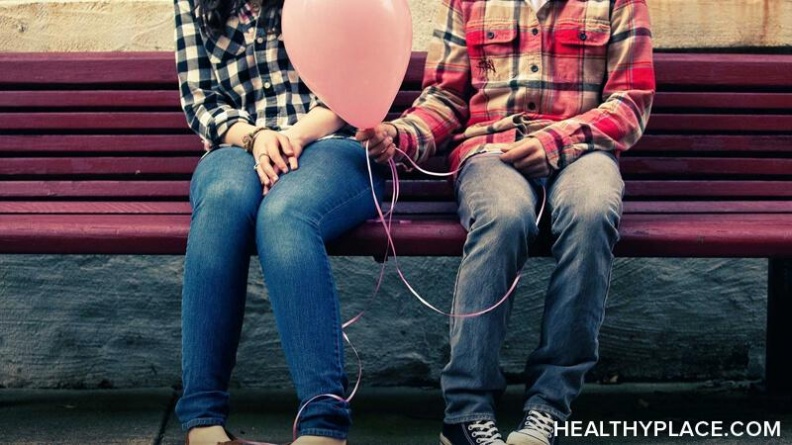 Dating with confidence is possible for you, no matter what your history. If you're looking for love, don't let the fear of rejection or insecurities from the past hold you back any longer. Everyone has gone through heartache, and horrible partners and has valid fears about attracting the wrong person. But when you shift your mindset towards the healthy relationship that you want and deserve, you'll feel more confident not only in dating but in every aspect of your life.
Six years ago, I was recovering from a breakup and had just moved to a new city where I knew very few people. I was single and ready to mingle but also scared. I thought that dating with confidence was impossible. There is so much hype and anxiety around dating and meeting new people, but with some simple mindset shifts (and practice) I was able to do it with ease.
Before I even signed up for a dating app or went out to meet new people I got clear with myself about what my expectations were and what I was trying to attract in a potential partner. Instead of thinking "I have to find the one," I adjusted my mindset and began thinking about dating as a new way to meet people and get to know myself.
Dating with Confidence Is Possible
No matter what you're struggling with internally, what past relationships were like, and how insecure you feel right now, you can create a new narrative. This happens when you start to put yourself out there. Instead of the thought, "I always date people who will leave me," after a few dates with new people I started to think, "There are a lot of people out there and I get to decide if I even want to be with them."
This way of thinking is empowering and made me more confident while dating.
How to Feel Confident Dating
Get clear about what you want in a partner. Before you sign up for an online dating app or agree meet someone new, check in with yourself to get clear about what you want in a partner. Write these questions down and answer them in your journal or piece of paper. When you become clear about what you want and deserve, the more confident you'll feel in your search for a soul mate.
-- What do you want to feel when you are with this person, what do you want this person to feel when with you?
-- What kind of people do you want to attract, what characteristics do they have?
-- What values are important to you?
Practice self-acceptance and self-love. You've heard it before, you've got to love yourself first. But the truth is, very often we focus on our shortcomings in the hopes that someone will heal them for us. It's much harder to maintain a level of confidence in yourself when you don't love and accept yourself. I don't expect you to embrace your bad habits or feel like a million bucks overnight. However, you can start to like yourself more, by focusing on what you do have to offer to the world. If you dwell on your flaws and imperfections, it makes you more sensitive and less confident while dating or doing anything in life. Instead, make a list of all awesome qualities you embody and write them down.
Practice. Before you go on a date or talk on the phone, have a few practice questions and answers ready. It may sound silly, but you'll feel so much more confident on the date when you rehearse what you want to say. Come up with some quick answers to common questions and say them out loud.
Cope ahead. When I was dating, I would always make a self-care plan so no matter how the date went, I had something positive to look forward to when I got home. Whether it was a show I taped, a phone date with a friend or a sweet treat in my freezer, I felt more confident knowing I'd come home to a pleasant experience.
Check the facts. If it's not this person it's someone better. If you think the date went great and the other person doesn't call you or text you again, you win. Why? You now know what kind of person he or she is, someone who doesn't respect you. Aren't you glad you didn't waste more time with that person? When we let go of what's not working we allow ourselves to be open to new and better opportunities.
When you shift your mindset, dating with confidence is empowering. So practice and learn to know yourself on a deeper level. When you do, the more secure and confident you will feel in dating and in every aspect of your life.
APA Reference
Roberts, E. (2018, February 23). How to Start Dating with Confidence, HealthyPlace. Retrieved on 2023, December 7 from https://www.healthyplace.com/blogs/buildingselfesteem/2018/02/how-to-start-dating-with-confidence
Author: Emily Roberts MA, LPC